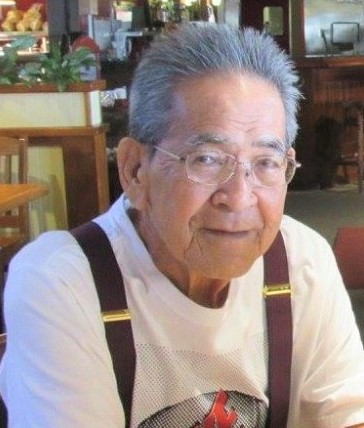 Of Aiea, Hawaii, passed away on July 29, 2021. He was 86 years old. He was an Army Veteran and retired carpenter for the Pearl Harbor Public Works Center.
He is survived by his wife and high school sweetheart, Betty Uechi; daughters Suzanne LaVergne (Daniel) and Denise Farias (Richard) and two grandchildren, Joshua Farias and Jenna Farias.
George was an avid golfer, a sports enthusiast and loved to visit Las Vegas and San Francisco. He was a loving husband, father, and grandfather. A proud Okinawan "Uchinanchu" until the end.

Memorial services to be held on February 19, 2022, at Mililani Memorial Park, Mauka Chapel. Visitation: 5:00 p.m.; Service: 6:00 p.m.

COVID protocol to be followed: COVID vaccination card or official negative COVID test (48 hours). Face masks are required.