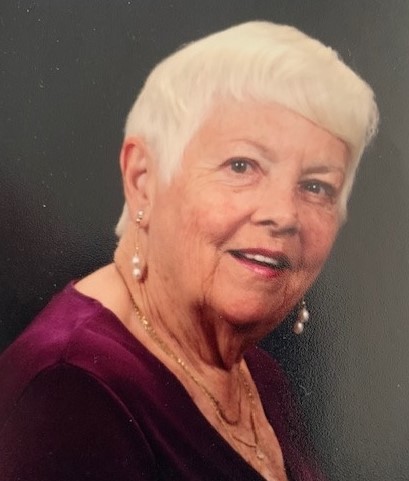 Paula Fae McQueen Brick was born on July 30, 1930, in San Francisco, California, to Leonard James and Margaret (Selvik) McQueen. She died peacefully on January 9, 2022, at the age of 91, in Carmichael, California.
She was preceded in death by her husband, Eugene Brick, and her sister, Mona McQueen Barr. She is survived by her children: Genie (William) Sakaguchi, Jennifer (Cheryl Nordlund) Rebel, Claudia (Valerie Carlson) Brick, Edward (Timothy Dean) Brick; grandchildren: Andrew (Roland Marcum) and Daniel (Jennifer Kapczynski) Sakaguchi; great grandchildren: Tate and Viola Sakaguchi; sister-in-law Patricia Brick Palmer along with many cousins, nieces, nephews, and her dear friends.
Paula grew up in Northern California and moved to Hawaii in 1971 with her husband, Gene. She was a skilled interviewer, working with the Census Bureau, and the Cancer Research Center at the University of Hawaii. She also regularly attended church at the Unity Church in Honolulu. In 2018 she moved back to California, where she passed away in January, 2022.
A funeral service was held at the Christian Community in Fair Oaks, California, on January 12, 2022. The family is planning a Celebration of Paula's Life in Honolulu sometime in the near future.