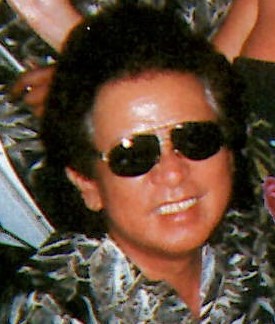 On July 5, 2021, Rudolpho "Rudy" Ochoco peacefully passed away where he resided in Waipahu, Hawaii. He was born in Lihue, Kauai and graduated from McKinley High School on Oahu in 1958.
Rudy entertained thousands with his jazz dinner music in Waikiki, the Gold Coast, and Ko Olina. He never really retired as he also entertained at weekly outreach dinners on his ukulele.
Rudy was predeceased by parents, Juan Ochoco and Severina "Minnie" Vea, and by his beloved brother Ricardo "Ricky" Ochoco. Rudy enjoyed a blessed life with the talented strength of his big brother, Juan "John" Ochoco, on one side and the warmth and huge heart of his sister, Carolina "Carol" (Ochoco) Rayno, on the other side. Rudy is also survived by his children, including Carolyn (Ochoco) Watanabe and grandchildren, including Kami Watanabe and Faryn (Watanabe) Ota.
Rudy was promoted to serve a higher power in the early morning on July 5, 2021. Rudy chose to participate in the UH Willed Body Program, where he has donated his body to medical research here in Hawaii. However, the pandemic has complicated and delayed many of the operations of the program, so Rudy's last chance to serve his community has been postponed to a future date. Unlike all his other activities, this event will not be filled with music, so the family of Rudolpho "Rudy" Ochoco asks all who knew him to think of the song that reminds you of him, and sing it out loud for all to hear.