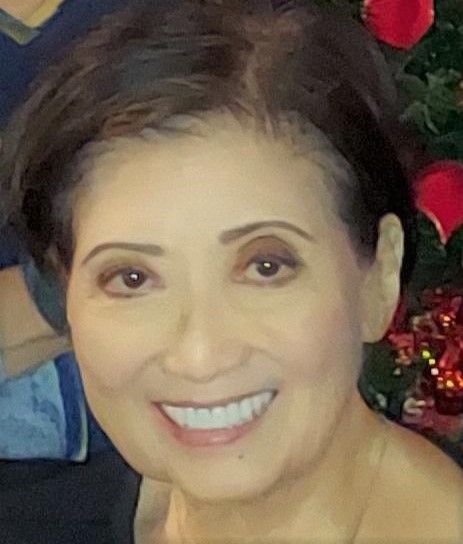 Cathleen Tsutae Ahn "Caty", age 73, passed away peacefully on January 8, 2022, at Queen's Medical Center in Honolulu. She was born on August 27, 1948, to Jack D.S. and Jane M. Ahn in Honolulu, Hawaii.

Cathy was a lifelong resident of Manoa and graduated from Roosevelt High School in 1966. She attended the University of Hawaii Manoa with a degree in Accounting. She was a member of Gamma Chi Sigma Sorority.

Cathy worked as office manager for several Honolulu law firms for over 35 years retiring in 2016. Her loves were her dogs, Tai Chi, cooking and baking. She practiced Tai Chi for over 20 years.

She loved to travel and has been on an Orient cruise as well as Korea, Japan, China, Napa, Las Vegas, New York, and the neighbor islands.

While she had lots of fun with her friends, she also enjoyed the traditional holiday family gatherings with her aunties and cousins, always looking forward to trying new restaurants. We will always remember her spectacular smile, and she will forever be in our hearts.

Cathy is predeceased by her parents. She is survived by her longtime companion Ray Gallant, brother Kerry Ahn (Yong), nephew Lawrence Ahn (Patricia), grandniece and grandnephew Kristen and Micah Ahn.

Private services were held at Borthwick Mortuary, followed by a burial at sea ceremony.