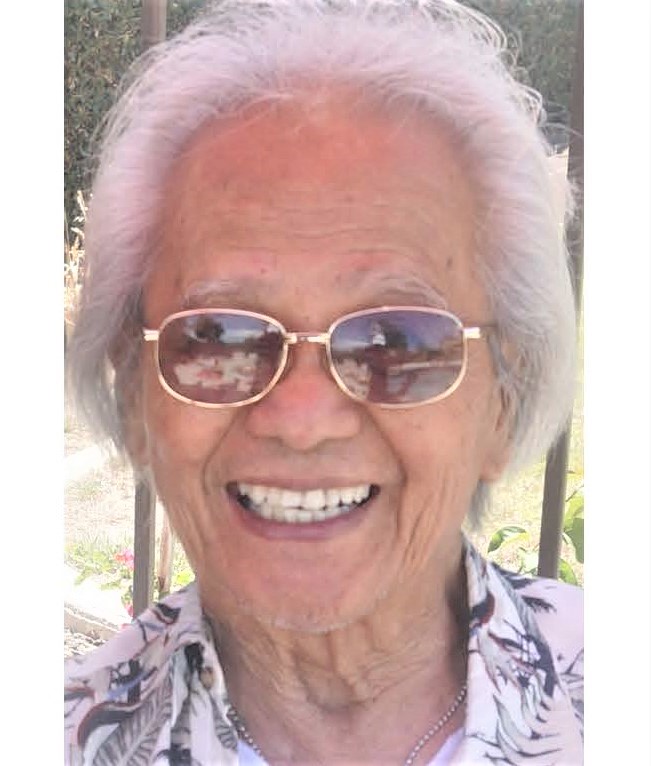 Benflor "Ben" A. Laciste passed away peacefully on February 8, 2022. He was born in Waipahu, HI on January 19, 1935 but has spent the last 20 years in Rancho Cucamonga, CA to be close to his granddaughters, who lovingly refer to him as "Paga".

He is survived by his son Patrick Laciste and daughter-in-law Carol of San Jose, CA, his daughter Michelle Laciste Luna and son-in-law Frank of Rancho Cucamonga, CA, granddaughters Kalissa and Valyn Ramirez of Rancho Cucamonga, CA, and his son Jason Laciste of Santa Monica, CA.

He is once again united with his beloved wife, mom, and Maga, Virginia.

Service: 9am-1pm, on Tuesday, March 9, 2022, at Lighthouse Outreach Center Church, 94-230 Leokane St., Waipahu, HI 96797. Burial: 10am on Wednesday, March 10, 2022, at Hawaii State Veterans Cemetery, 45-349 Kamehameha Hwy., Kaneohe, HI 96744, reception to follow, TBD.