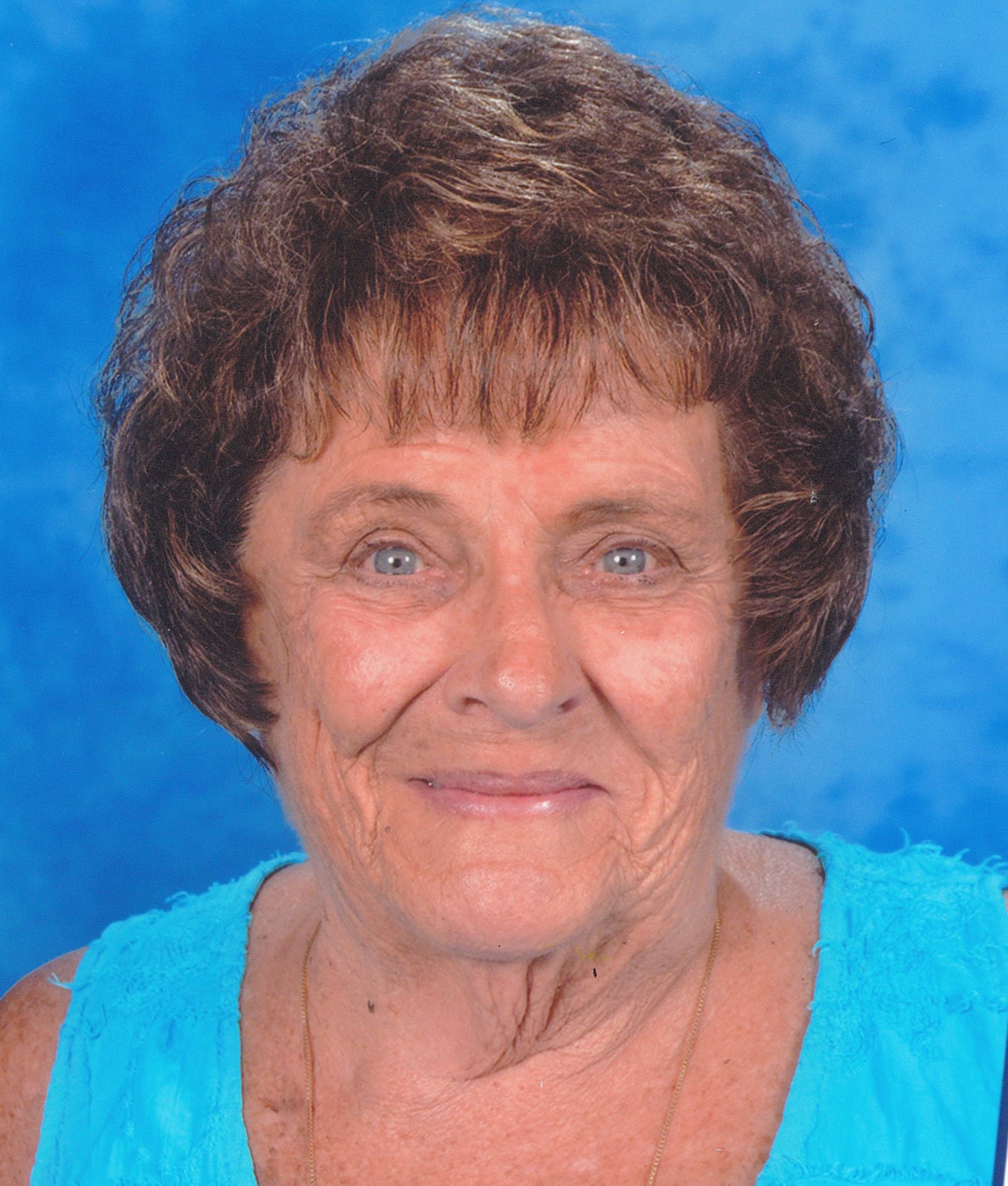 Betty Mae Leis passed away peacefully, surrounded by family, in Kihei on January 15, 2022. Betty was a special person to so many people because of her generosity, sense of humor and kindness. She was always there to lend a hand to anyone in need because she believed that helping others was her calling and hoped that the help she gave would be paid forward to make the world a better place. She will always be remembered.
Betty grew up in Pasadena, California, the daughter of Arthur and Peggy Hess, the eldest of two children. She was adventurous, skillful and an accomplished ice skater. Her competitive spirit was passed on to her children. Betty married her junior high school sweetheart, Dorvin Leis in 1948, a marriage that lasted 68 years. They set up their first home in Pomona, California and began their family, which grew to seven children. Betty and Dorvin also founded the Dorvin D. Leis Co., Inc., from their garage.
Betty was a super-mom to her children. She supported all their activities and never missed a sporting event or school award ceremony. She was the president of the PTA, which was her first venture in supporting her local community and lending a helping hand. The front porch was also the repository for the Girl Scout Troop's cookies during their annual sale.
In 1972 Betty and Dorvin moved their family and business to Maui. At that point some of the children were off on their own and she could focus some of her time and talents on helping to grow the business. She worked tirelessly as the Payroll and Accounts Payable Manager until her retirement. She did excellent work and, most importantly, she was quick to help anyone at the company that needed assistance.
Betty is well known in the community for her charitable giving to include education, health care and the arts. The Maui College, Maui Arts & Cultural Center, Kapiolani Children's Hospital and Maui Medical Center had a special place in her heart. Among the many other organizations she helped were Child and Family Services, YMCA, Boys and Girls Clubs, Scouting Organizations, Women Helping Women, Kurt Suzuki Clinic, American Heart Association, Hospice Maui, Assistance Dogs of Hawaii, Maui Humane Society, A Keiki's Dream, Hale Kau Kau and the Bobo Zoo. Her philanthropic work was based on her belief that supporting these organizations would encourage others to continually support their community.
Betty also provided leadership to many Maui organizations. Over 34 years ago she was a founding member and treasurer of the Maui Contractors Women's Auxiliary. She has been on the board of the Maui Arts and Cultural Center, Friends of the Children's Justice Center of Maui and was Vice President of the Board for A Keiki's Dream. She was an "Angel Award" recipient for her leadership in "Women Helping Women". She received the March of Dimes award for all her years of service and in 2016 she was honored by the American Heart Association at the "Go Red for Women" luncheon. She was also honored by the Maui Health Foundation "Because of You (Betty Leis) Gala" on October 17, 2019. Betty and Dorvin were honored to be "Philanthropist of the Year" in 2003. Betty and Dorvin were also one of the few recipients of the prestigious "Lei of Distinction" from Maui Arts and Cultural Center in 2015.
Betty and Dorvin enjoyed collecting many antiques and displayed them in their home in Kihei. They also enjoyed western-themed collections including an original covered Wagon proudly displayed in their front yard. She and Dorvin were huge animal lovers that included many cat and dog companions over the years. In her mind, her most important collections were her favorite charities, her animals, and her numerous friends that were supportive of her during her lifetime.
Betty loved a good party and she hosted many of them throughout the years. From weeklong beach family reunions to weddings, anniversaries and birthday parties. She was always on the lookout for an event to gather her friends and family together for a rousing occasion.
Betty is survived by six children: Luke (Maithu) of Sacramento, California; Stanley (Becky) of Eagle, Idaho; Stephen (Sherry) of Kihei, Hawaii; Nancy (Ralph Overton) of Kihei, Hawaii; Timothy of Honolulu, Hawaii; and Charles (Cindy) of Eagle, Idaho. She is also survived by 13 grandchildren: Ben, Blair, Mandy, Rafael, Theodore Jr., Angela, Brian, Daniel, Jessica, Tyler, Meghan, Gabriel, Jillian and 14 great-grandchildren: Tehani, Dylan, Kaleb, Noah, Nevaeh, Kaniela, Nohealani, Alohi, Zayden, Kash, Barrett, Rowan, Cody, Grace and 2 great-great grandchildren: Kekai'ehu and Hilina'i.
Betty was pre-deceased by her husband, Dorvin; her brother, Arthur Jr.; her parents, Arthur and Peggy Hess; and her son, Theodore (Sandra).
The family would like to thank Ohana Care Maui and Hospice Maui for their excellent and compassionate care in her final days.


CELEBRATION OF LIFE

A life so beautiful deserves a special tribute.
Please join us in celebrating the life and legacy of our beloved Betty.
Bring your stories, your laughs, and your memories as we honor her.

SATURDAY, MARCH 5, 2022
MAUI ARTS & CULTURAL CENTER
YOKOUCHI PAVILION

4:30 pm - 6:00 pm
Gather to share heavy pupu, stories, and Aloha

6:00 pm - 7:00 pm
Program followed by Betty's favorite dessert

For information, please contact:
808-796-4882 | cpi808.info@gmail.com

In lieu of flowers, please make a donation to your favorite charity in Betty's name.
Online condolences may be made at www.ballardfamilymortuaries.com.