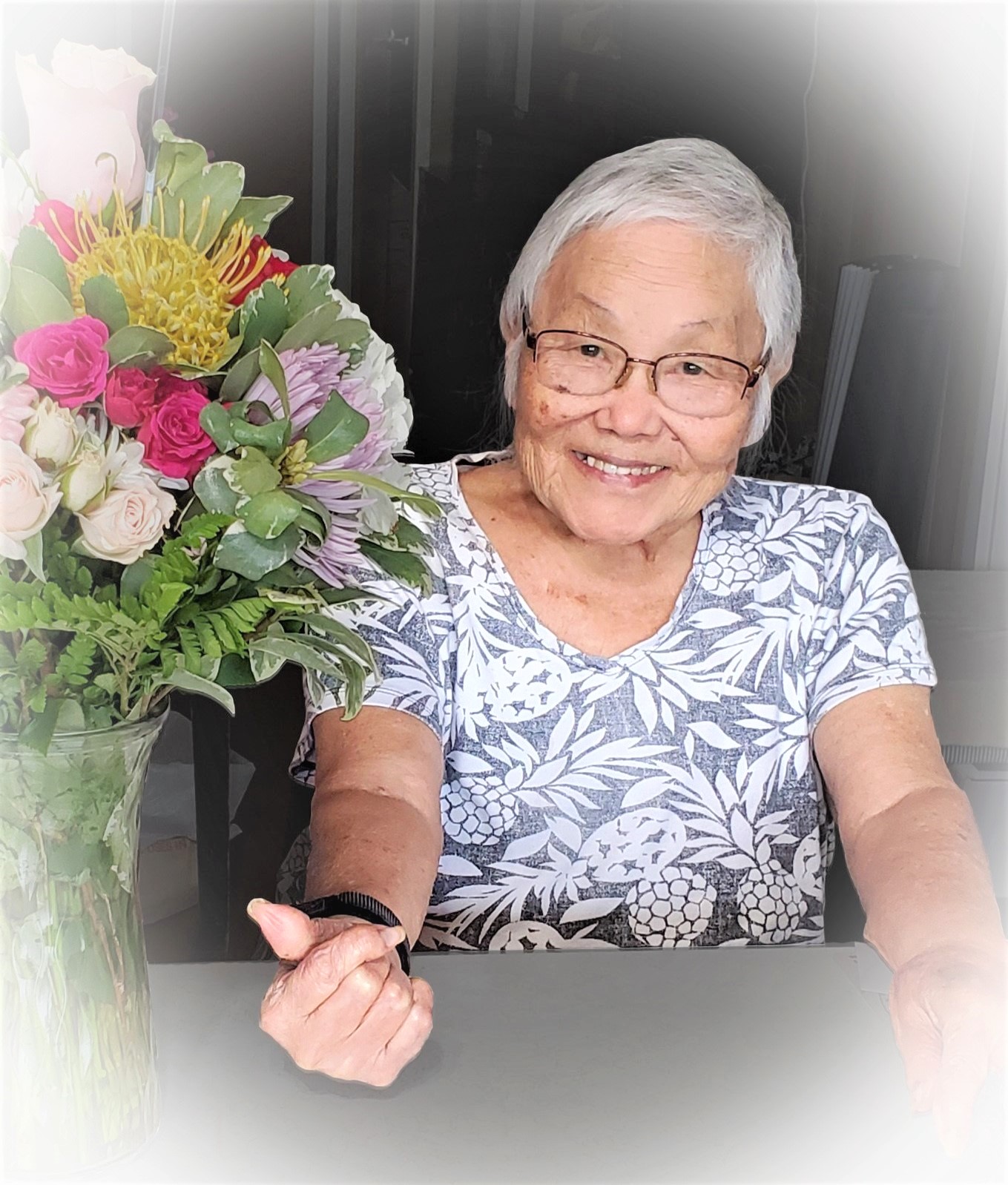 87, of Waialua, passed away at home on December 23, 2021, after a long battle with cancer. She was born in 1934, the eldest daughter to parents Ushi Takara and Yukiko Uehara. Predeceased by her loving husband Akira Yamauchi, parents, stepmother Yoshiko Takara and sibling David M. Takara. Eleanor is survived by her son Len Yamauchi, daughters Lynn [Rob] Wilkins and Lisa Yamauchi-Wilkins, along with 4 grandchildren Ashleigh, Paige, Margeaux and Robert "Robbie". She is also survived by her siblings Lawrence [Jeanne] Takara, Joyce [Ralph] Ganeko, Janet [Fred] Nishihira, Ethel Motooka, Suzanne Urada [Henry], Amy Arakaki, Caroline [Steven] Odo and many cousins, nieces, nephews and grandnieces and grandnephews.

Working hard during the summers at the Dole Cannery and helping out at the family restaurant, Kaimuki Inn, Eleanor graduated from Maryknoll High School in 1952. Her dreams for travel took to her to Cincinnati where she studied at College of Mount St. Joseph - on- the Ohio and graduated with a nursing degree in 1956. With her strong dedication and love for family, she returned home to Hawaii to help care for her mother and family.

Eleanor worked as a nurse at Kuakini Hospital until she was introduced to her love and she moved to Waialua. After starting her family, Eleanor dedicated her life of service to the community working as a nurse at Waialua Sugar Company's Hospital and Medical Arts Clinic. She was known as the nurse who gave "two-handed" shots that helped ease the pain of injections. Eleanor loved her community and continued to work as a clinic nurse at Mililani and Wahiawa Medical Arts Clinics after the health services in Waialua closed.

During retirement, Eleanor enjoyed ono food, travel, spending time with family, participating in Senior Citizen activities, music, arts and crafts. More recently, she enjoyed attending the Creative Arts Program at Rehab Hospital of the Pacific where her creative talents were evidenced in her drawings and paintings.

Eleanor's generous and loving spirit will be missed. Her many life lessons and love for family and friends will live on in our hearts and memories.

Private services.