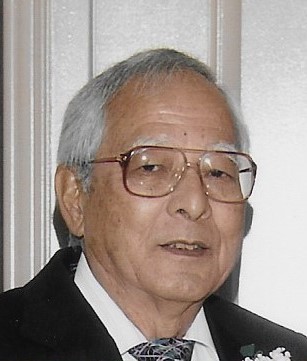 Rev. Stephen K. Hanashiro, 86, of Kaneohe, died on January 26, 2022, at St. Francis Hospice. He was born on December 16, 1935 in Waimea, Kauai, to Seisuki and Ushi Unten Hanashiro, the youngest of 9 children.
A 1957 graduate of the University of Hawaii at Manoa, he went on to earn a Master of Divinity from the Pacific School of Religion and was ordained as a UCC minister in 1963. He served as Chaplain (Col) in the US Army and Army Reserves for 32 years, and was a Vietnam War veteran.
Steve served in a variety of roles and settings including Pastor and Associate Pastor of several UCC churches, Campus Minister at UH Manoa, Instructor in Religion at Kamehameha Schools, Social Worker for Hawaii Child Protective Services, and US Army Chaplain.
Survived by his wife of 44 years, Verna; sons David (Beth) and Peter (Laura) Hanashiro; stepchildren: Scott (Deanne), Richard, and Vicki (Victor Williams) Morimoto; six grandchildren; 1 great grandchild; sister Elaine Ganeko and brother Dr. Paul Hanashiro.
Memorial Service will be held on Saturday, March 12, 2022, at the First Presbyterian Church of Honolulu at Ko'olau, 45-550 Kionaole Rd, Kaneohe. Visitation: 9:30 a.m.; Service: 10:30 a.m.
Inurnment with Military Honors scheduled for 10:00 a.m. Monday, March 14th at the Hawaii State Veterans Cemetery in Kaneohe.