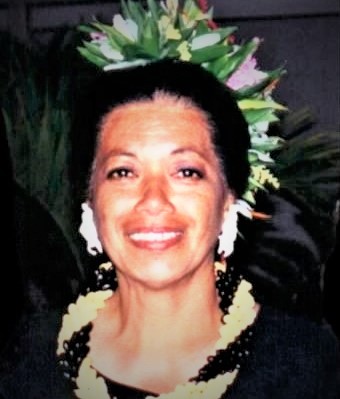 80, of Honolulu, passed away peacefully on February 10, 2022. On June 3, 1941, she was born in Honolulu to David and Annie Pa Mattoon. She graduated from McKinley High School in 1959. Patricia is survived by Paul Lacey of Utah; Lorna Lacey Vierra (Herbert), Elray Lacey, and Tresia Lacey Rodriguez of Honolulu; 9 grandchildren and 16 great-grandchildren.

Patricia retired as head cook from Farrington High School in 2002 after 20 years. After retirement, she worked at Kawananakoa as full-time security, finally retiring at the age of 78 as a part-time security/detention leader. Throughout her career, she also worked at numerous elementary schools. Patricia was hardworking, kind, and honest. She loved everyone, especially her friends, and enjoyed spending time with them; talking story, eating out, and going to parties. She was cheerful, kind, generous, and loved and cherished her family and friends very much. Patricia loved and enjoyed every moment as a pa'u rider; riding in parades, caring for the horses, preparing for a parade, and spending time with her ranch buddies.

Memorial services will be held on Saturday, March 26, 2022,
at the LDS Chapel at 1931 Lusitana St, Honolulu, HI 96813.
Family Viewing: 8:30 am, Public Viewing: 9:30 am, Service: 11:00 am. Burial at Valley of The Temples at 2:00 pm. Mask required.