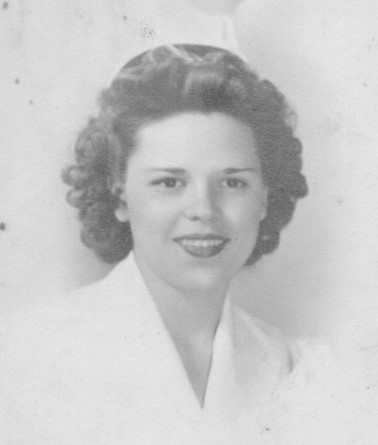 Major Retired Stella Genevieve Duc, USA Retired, passed away peacefully on December 8, 2021. She was the God-centered, adventurous, and caring third child, second daughter of Polish American immigrant parents, Stefania and Stanislaw Duc. She was born in Chelsea, MA and graduated from St. Rose High School, also in Chelsea. She joined the U.S. Army Nurse Corps at age 17 and served over 34 years, 47 years retired.
Major Duc retired in Honolulu, where she continued to live her full life with her youngest sister, Dana Davis Sharon, who predeceased her in 2014, and Dana's four children, who she helped raise in Moanalua Valley, Oahu, Hawaii. Major Duc traveled throughout the world during her career. She served in World War II, the Korean War and the Vietnam War, and her service included time at Walter Reed Army Medical Center and Tripler Army Medical Center, the latter which was her last tour of duty. Following her retirement, Major Duc was an involved community servant, providing many volunteer hours devoted to the residents of Moanalua Valley. She was also a longtime parishioner and volunteer with St. Elizabeth Church in Aiea.
During her time in the "Valley," she would often be seen walking her many dogs (along the way she owned or took care of several) and delivering the Moanalua Valley Community Association newsletter that she wrote and printed for many years. Major Duc was always brusque and blunt in demeanor, however always with a kind and loving heart. She absolutely adored Hawaii and she will be fondly remembered by all who knew her.

Aloha 'Oe, Auntie Stella. You will forever be into our hearts.

A Celebration of Life will be held at
The National Memorial Cemetery of the Pacific at Punchbowl
where Major Duc will be interned.