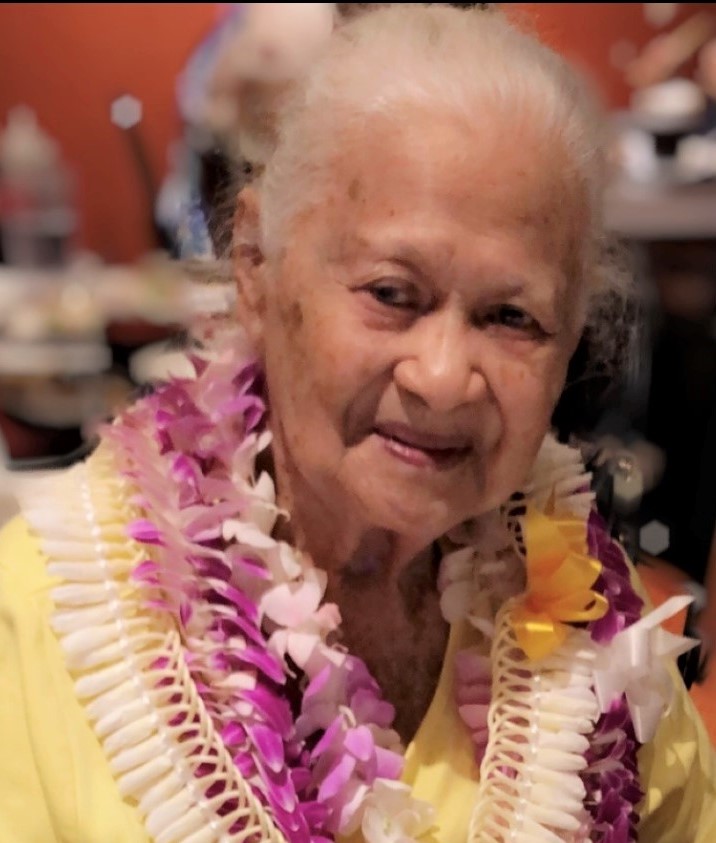 95, of Ewa Beach, Hawaii, passed away peacefully on February 20, 2022, at home with her family at her side. She was born in Lingayen, Philippines, on November 15, 1926. She was married to Victoriano F. Santiago (deceased) on October 7, 1950.
Marcela is survived by her children: Ellen (Donald) Quinlan, Victor Jr., Randy, Bert (deceased) (Shirley), Glenn (Shirley), Lulani (Kimberly - deceased), Albert (Cheryl), Linda (Martin) Butzer, Kathy (Ronald) Nomura, and Noreen; 23 grandchildren, 22 great grandchildren, and 1 great great grandchild.
A Funeral mass will be held on Tuesday, April 5, 2022, at Our Lady of Perpetual Help Church. Visitation: 9:15 a.m.; Mass: 9:30 a.m. Private burial at the Hawaii State Veterans Cemetery, Kaneohe.