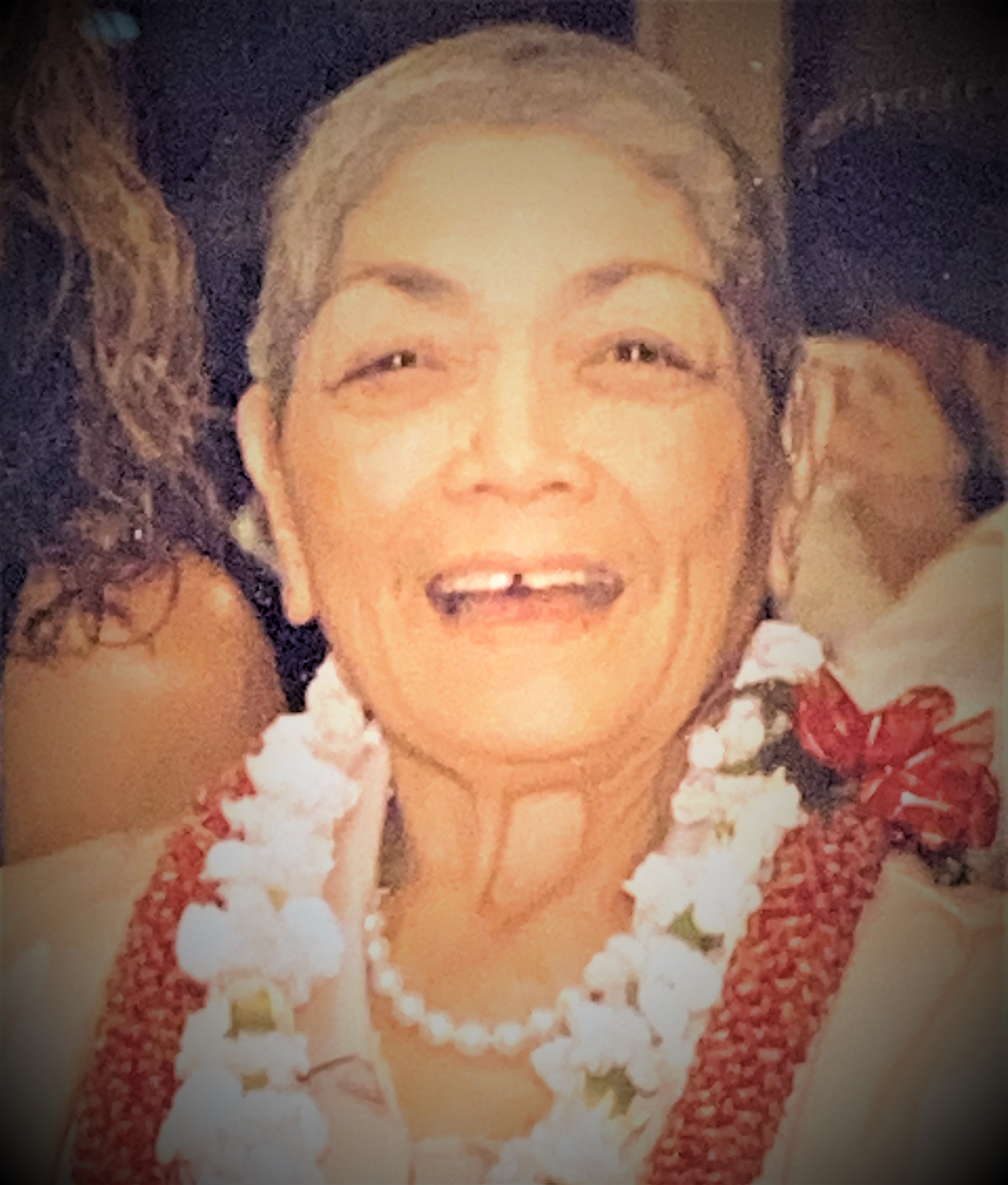 November 4, 1931 – January 20, 2022

90, passed away peacefully at Kaiser Moanaloa on January 20, 2022. She was second of fifteen (13 survived) children to Francisco and Prudencia Maghanoy Tubal. She grew up attending Kahuku High School, and was a Red Raider 4 Life. At a young age, she married her husband Marcelo Agustin Ponciano (deceased 2013), and had eleven children.

After marrying, she worked at Dole Pineapple Cannery, in Honolulu, for over 20 years. In between her work and family, she was very much involved with the St. Rochs Catholic Church and also, with the community. She, along with her older sister, Betty Villamor, niece Prudence Villamor, Sally Tejada and Domi Mirafuentes, played music, for private parties, bars, weddings, the Lions Club and also for Hawaiian Airlines. She also worked in different departments at the Turtle Bay Resort. Her last job, before finally retiring, she became a District Manager, for the Honolulu Star Bulletin, under the guidance of Harold Chong.

When she retired, her and her husband, decided to travel and visit their other children and grandchildren on the mainland. She was a beloved wife, mother, grand and great grandmother, sister, aunt and friend to many.

She is survived by her daughters, Patty (Russell) O'Daly, Paulette (John) List, Marcella Ponciano-Ahue, Jacqueline (Mark) Babb, and preceded in death Letitia Ponciano-Galapia in 2013. Her sons, Ronald (Rhonda) Ponciano, Allan (Stephanie) Ponciano, Merald Ponciano, Peter (Denise) Ponciano, Kennan (Cathy) Ponciano, Patrick (Lita) Ponciano. Sisters Arlinda Cruz, Glory Esias, Rowena Nacion and brothers Benjamin (Eileen) Tubal and Francis Tubal, along with brothers and sister-in-laws, nephews and nieces. And the loves of her life, 22 grandchildren, and 31 great-grandchildren.

A memorial service will be held on March 30, 2022 at St. Rochs in Kahuku. Visitation at 10:30am. Services at 12pm. Aloha/casual attire.