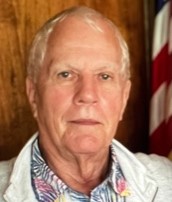 Robert John Teichman of Kapa'a on the island of Kaua'i, Hawaii passed away on March 9th, 2022, at the age of 78. He was born on November 30, 1943, in Detroit, Michigan. He grew up in a suburb of Detroit and graduated from Seaholm High School. He served as a Marine in the USMC and was honorably discharged in 1962. He then received his B.S. in Biology from Wayne State University in Detroit, Michigan as well as his Ph.D. in Human Anatomy. His Ph.D. Dissertation Title was "The Cytochemical Characterization of Bull, Human and Rabbit Acrosomes". From 1969 to 1975, he served as the Senior Lecturer and Course Coordinator for Gross Anatomy at the University of Hawaii School of Medicine (JABSOM) in Honolulu, Hawaii. His area of research and interest was male infertility and he published many papers on this subject with other researchers at JABSOM. He received his MD degree in 1978 from JABSOM and completed his internship at UCSF in General Surgery in 1979. He was a second-year resident in General Surgery in Honolulu but left to work at Wilcox Hospital in the ED as a physician in 1980. In 1992, he transitioned from the ED to work in the Urgent Care Clinic for Kauai Medical Clinic of Wilcox Health/Hawaii Pacific Health until 2007, when he retired. He received his Diplomate from the American Board of Emergency Medicine in 1990 and he also received his Diplomate from the American Board of Forensic Medicine in 1995. He continued to serve as a Clinical Assistant Professor for the University of Hawaii at Manoa, School of Nursing, for most of the years he worked as a physician on Kaua'i as he loved to teach.
When Bob moved from Michigan to Hawaii to teach and then attend medical school in Honolulu, he enjoyed scuba diving and spearing fish, which he did over all the Hawaiian island chain. After relocating to Kaua'i to practice medicine, he immediately got involved in one of his major hobbies which was deep-sea fishing and Kaua'i was perfect for that. After retirement, he switched hobbies to beachcombing and gardening.
He was preceded in death by his parents Fredrich John Teichman and Louise B. Teichman. He was also preceded in death by his father-in-law, Hung Lum Young, and mother-in-law, Florence A. Young, and by his brother-in-law Joseph Escott.
He is survived by his wife, Geri Young of Kapa'a Kaua'i, and his sons Kurt Teichman of Brooklyn, NY and Grant Teichman of Honolulu, HI. He is also survived by his sister, Joyce Escott of Michigan; his brother-in-law Terrence Young and his wife Lynette Young of Honolulu, HI; sister-in-law Marlene Young and her wife Roberta Kokx of Reno, Nevada; nieces Melissa (Brad) Pohl and Kathy Nash (Dave Myers) of Michigan, Bliss Young (Van Wicklund) of Honolulu, HI; nephews Jason (Beth) Nash of Michigan and Brent (Shari) Young of Honolulu, HI and their families
His greatest passion was the love he had for his family and for the University of Hawaii sports teams, especially the football team. He also spoke about how grateful he was to have relocated to Kaua'i in 1980 which he said was the "best place in the world" to live because of the people and the physical beauty of the island.
The Celebration of his Life/Memorial Services will be held on Wednesday, April 6, 2022 at the Borthwick Kaua'i Mortuary in Koloa. Visitation: 9:00 a.m.; Services: 10:00 a.m. and refreshments to follow. No gifts or flowers as requested by the family. If you wish, please consider a donation to the Wilcox Health Foundation or to Kaua'i Hospice.