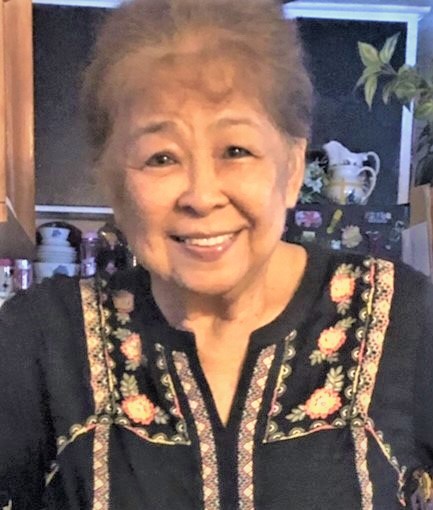 Shirley Ann Sandobal, 83, of Kaneohe, passed peacefully from this life the morning of February 7th.

She was surrounded and supported by her loving family during the last days of her life. Shirley was born in Ewa, Oahu on March 11, 1938. Shirley was a beautiful, kindhearted, generous, loving, happy, funny, full of wisdom and a one of a kind of Mother, Gramz, Popo, Aunty and Friend. Her absence creates a hole in our lives we know will never be fi lled.

Shirley is survived by her children: Jodie Pifer (Kirk), Giselle "Gigi" Rezantes, Wendell Sandobal (Cindy), Dennis "Danny" Sandobal (Barbara), LeAnn Sandobal, Michael "Mike" Sandobal (Cindy), companion Gomes "David" Pelangka in addition to 31 Grandchildren, 61 Great-Grandchildren, 19 Great-Great Grandchildren and numerous neices and nephews.

She was preceded in death by her sons Rodney and Clayton Sandobal, Granddaughter Raylene "Kapua" Sandobal, parents Benjamin Navarro, Conchita Insular and siblings Benjamin "Mark" (Baye) Quiday, Ruby (Sonny) Limatoc, Howard Navarro and Diana "Didi" (Michael) Segovia.

A memorial service will be held on Monday, March 28th at Hawaiian Memorial Park & Cemetery 45-425 Kamehameha Hwy, Kaneohe. Visitation: 9am; Service: 10am; Inturnment: 1pm.