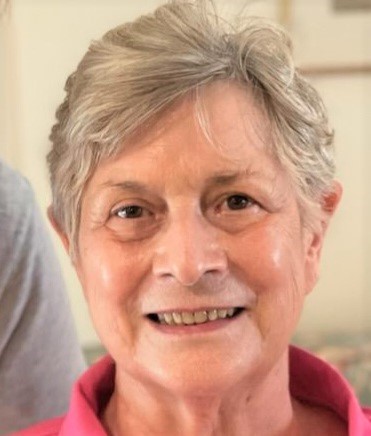 It is with much sadness that we announce the passing of Betsy, age 78. She was a wonderful woman, loved by many, and is missed dearly. She passed away peacefully, surrounded by her family at home on March 5, 2022, after bravely fighting Amyotrophic Lateral Sclerosis or ALS with dignity and grace.
Betsy was born in Glen Ridge, New Jersey on December 24, 1943, to Charles and Margaret Hinkle. She graduated from Wappingers Central High School in Wappingers Falls, New York in 1961 and Cornell University in 1965. After completion of first semester finals in her junior year, Betsy married George Brandt, a fellow Cornell student, in Anabel Taylor Chapel, Cornell University. Later Betsy earned three (3) advanced degrees, including a Ph.D. in psychology, from the University of Hawaii after moving to Hawaii in 1974. Betsy was an East-West Center grantee and a graduate research fellow and worked at the University of Hawaii and the Department of Education. Her research and teaching centered on young children's learning and development embedded in family and culture. In retirement, Betsy enjoyed painting, writing poetry, sharing literature and ideas with her book club sisters, travelling and spending time with her granddaughters.
She is survived by her husband of 58 years, George; her son Dr. Daniel Brandt and his wife Dr. Lisa Kim; her very special granddaughters Liliana and Isabelle; stepmother Honorah Hinkle; sisters: Margot Farr, Dawn Fitzpatrick, Anne Hinkle, Jeannie Jackson, and numerous cousins, nieces and nephews. Betsy will be missed by her extended Brandt family who loved and embraced her.
The family wishes to express special thanks to Betsy's three loving and kind caregivers who helped and comforted Betsy during her illness.


A Celebration of Life Memorial will be held on Saturday, April 16, 2022 Oahu Cemetery Chapel, 2162 Nuuanu Avenue, Honolulu, Hawaii
Visitation: 3:30 p.m.; Service at 4:30 p.m.

The family asks that in lieu of flowers, friends and family
consider donating to the Betsy Brandt Caregiver Fund
established by The ALS Association, Golden West Chapter, http://webgw.alsa.org/goto/BetsyBrandt.