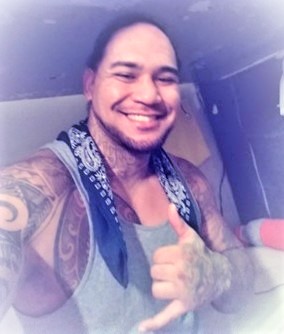 Born and raised in Kaimuki, Honolulu, HI on March 8, 1988. Passed away in Lancaster, California on April 2, 2021. Attended Kaimuki High School, graduated from Kailua High School 2006. Relocated to Las Vegas, Nevada in 2007.
Survived by parents; father Sonny T. Asuega, mother Cynthia Kama-Smith, step-father George A. Smith Jr.; siblings: Clifford Smith, Robert Kama, Tuaoloina Asuega, Anastasia Asuega Olive, Kaneala Asuega, Chevas Pachecco, Ashley Asuega, Abigail Asuega.
One year Celebration of Life to be on April 2, 2022 at 1312 7th Avenue. Services from 10:00am - 12:00pm. Lunch to follow.