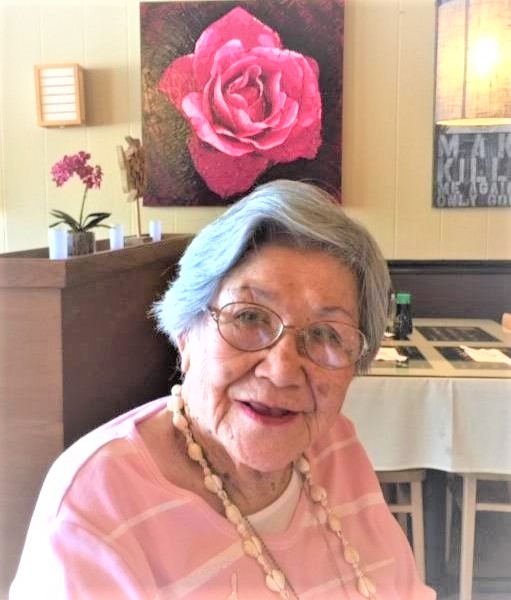 98, peacefully passed away on March 18, 2022, in Northern California.

A native of Wailuku, Maui, Thelma graduated from the University of Hawaii and became a grand fixture in the Ewa community and hosted many community events as well as ran the Ewa Preschool for many years. The positive impact she has had on others as an educator, friend, and relative during her life was immeasurable. In her later years, she moved to Northern California to be closer to her only daughter, Gail Shih.

Thelma is remembered by Gail; Gail's husband, Jay; and their son, Eric; and her great-grand- daughter, Gigi. She is also survived by her sisters Karen Shigano and Mary Endo, as well as countless loving nieces and nephews. In passing, she will join her husband Yukio Omiya, sister Lillian Tada, and brothers Tody Okuyama and George Okuyama.

Thelma's ashes will be flown back to Hawaii, and she will be laid to rest with her husband in Mililani, where a private family service will be held at a later date. She will be in our hearts forever.