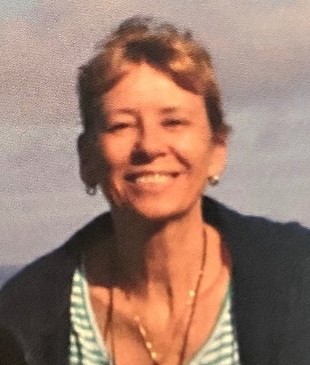 Barbara Susan Jurkens was born to Edward and Frances Jurkens on July 30, 1952, in Windsor, Berkshire, England. As an Air Force dependent, she spent her youth in various locations, arriving in Honolulu in June of 1965. With the exception of a short residence in the Los Angeles area, Hawaii remained her home throughout the rest of her life.
Barbara was a 1970 Punahou graduate and completed her studies at the University of Hawaii. Her work life was varied and interesting; she retired after a twenty-eight-year career with Sheraton. Barbara never met an animal she didn't love. She was an avid reader, an enthusiastic cyclist, and traveling with her camera made her happy.
Barbara died February 28, 2022, at the Palolo Chinese Home. She was preceded in death by her mother, Frances Jurkens. Family members left to mourn her loss: her father, Edward Jurkens; sisters Judy Johnson (Tom) and Jane Davis (John); six nephews and nieces; ten great nephews and nieces, and five very dear cousins.
Barbara had a talent for friendship and will be sorely missed by many. Those who wish to make a Donation in Barbara's honor may do so to the Hawaiian Humane Society, 2700 Waialae Avenue, Hon. Hi, 96826, HawaiianHumane.org or a charity of your choice.