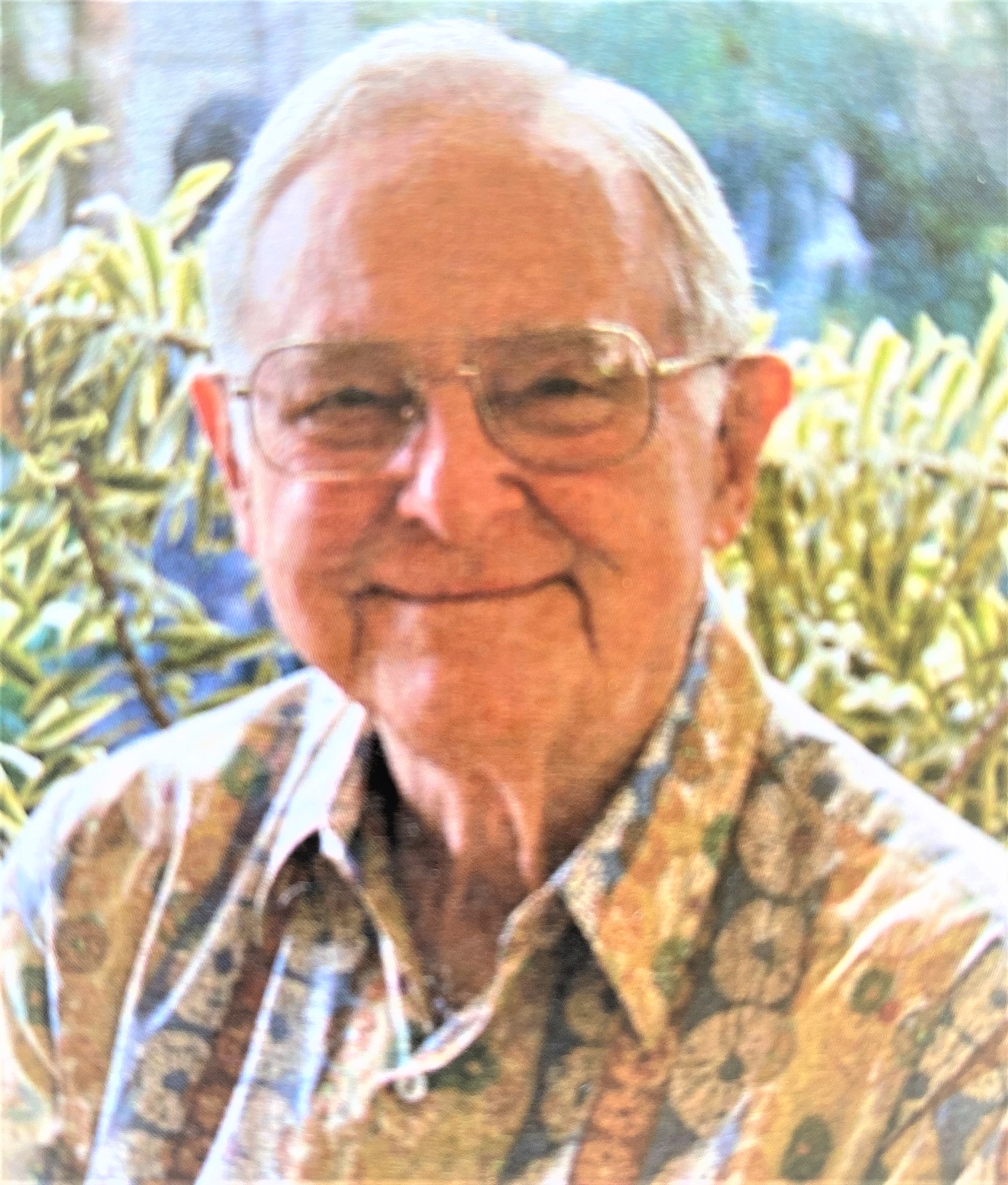 94, a longtime resident of Honolulu and loving husband, father and grandfather, died peacefully on February 25th, 2022. He was born in West Point, New York on June 16th, 1927 to Col. Philip M. Whitney, Sr. and Bernice Cross of Northfield Vermont. Phil graduated from the U.S. Military Academy in 1948. His desire to travel began as he had the privilege of joining several classmates on a Mediterranean naval cruise on the battleship USS Missouri. His military career included assignments in West Germany and Iran. While teaching at the Army Command and Staff College and working on his MA in History from the University of Missouri, he met the love of his life, Carolyn Kiger.
Following their marriage in 1964, Phil and Carolyn moved to Honolulu where Phil was assigned to U.S. Army Pacific and CINCPAC. He received the Legion of Merit for his bravery during the Tet Offensive while stationed in Nha Trang during the Vietnam war. In 1971 Phil completed his 23 year military career as a U.S Army Colonel and began serving the local business community. For 20 years, Phil served as the volunteer President of Forty Plus of Hawaii, a non-profit career transition organization. He also worked as the Hawaii consultant for two career and outplacement firms. Phil served on the board of the Small Business Association of Hawaii, the Governor's Small Business Advisory Committee and was President of the Rotary Club of Honolulu in 1985. In 2000 Phil became a passionate supporter of the Friends of Hawaii Astronomy at the UH Institute for Astronomy by arranging Rotary talks for many IFA astronomers.
Visiting his family, playing tennis and traveling with Carolyn were his true passions. During their marriage of 54 years, Phil and Carolyn enjoyed travels to Europe, Asia and the Middle East. Phil was an active and avid tennis player until he was 88 years old.
Phil is survived by his loving wife Carolyn, daughter Laura Whitney McGibben and her husband Mike, and his granddaughters Siena and Catherine. He will always be remembered for his integrity, optimism and passion for serving others. Phil consistently thanked and praised people while encouraging everyone to be kind and grateful.
Private memorial. Donations in Phil's honor may be made to UH Institute for Astronomy and Straub Clinic and Hospital.