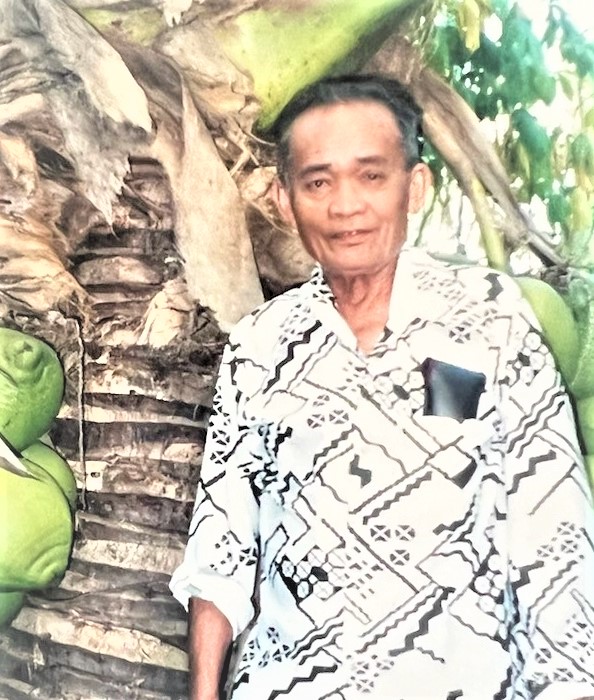 Abraham "Tolio" V. Rubio, 91 years old, of Wahiawa, Hawaii passed away peacefully on February 9, 2022. He was born on May 22, 1930 in Labo, Ozamiz City, Philippines. He was a hardworking and devoted father of 9 children.

He was born in the Philippines and came to Oahu, Hawai'i in 1982. He was born to the late Luciano and Basilia (Villanueva) Rubio. He was the 4th child of 5 children.

Tolio was a man who loved his family and was very proud of them. He was a spiritual man with a strong faith in the Lord. He loved to play cards with his family and friends and loved to be surrounded by his grandchildren and great-grandchildren. He loved to garden and be outdoors. He had a green thumb; everything he planted would grow. He loved to share his adventures, experiences, and his worldly travels. He was full of wisdom and loved to share his knowledge about mathematics, science, and history with the people around him.

He is survived by his wife Dominga Rubio (Repollo); sons, Cornelio (Mila) Rubio, Eleazar (Mayen) Rubio, Danilo (Denisse) Rubio, Alexander (Celine) Rubio, Augustine (Abby) Rubio, Martin Rubio; daughters, Neida (Romeo) Geronimo and Nineth Rubio; 24 grandchildren; 8 great-grandchildren. He is preceded by his son Je_ rey (Esther) Rubio.

Wake Services will be held on Monday, April 11, 2022
at Mililani Memorial Park & Mortuary – Makai Chapel
Visitation begins at 5:00 PM and Wake Service at 6:00 PM

Funeral Services will be held on Tuesday, April 12, 2022
at Mililani Memorial Park & Mortuary – Makai Chapel
Visitation begins at 10:00 AM and Funeral Service at 11:00 AM
Burial Service to follow, 12:30 PM at Mililani Memorial Park, Waipio.
Attire: Come as you are. Flowers welcome.