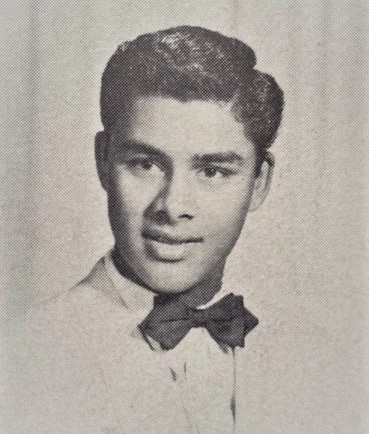 Lu Jenkins, Jr. passed away in San Jose, California. Born in Honolulu, he emanated the spirit of aloha throughout his life and would proudly say that, growing up in Hawaii, his first solid meal was poi. This became his "secret weapon in life." And what a life it was.
An accomplished athlete at Honolulu's St. Louis School, he played center for its championship basketball team. Lu was named Player of the Year in 1953 and received a full scholarship to Santa Clara University (SCU) in Calif.
He was active in the U.S. Army ROTC and attained commission as a second lieutenant. Following SCU graduation, he served as a teacher, principal, and administrator in San Jose for 35 years.
Given new life in 2004, Lu became the blessed recipient of a liver transplant. With a new zest for living, he dedicated his life to helping others, including mentoring aspiring teachers.
Lu followed SCU athletics religiously. An avid golfer, he "shot his age" on occasion and enjoyed playing Oahu courses whenever he returned home to the islands.
He is survived by wife, Phyllis; children: LuAnn Walden (Randy), Jeffrey, and Jonathan; stepchildren: Page and Russell Galloway; grandchildren: Benjamin, Logan, Ronan, and Noa Jenkins; siblings: Sister Regina Mary Jenkins, SSCC, Clarissa Moku, and Leonard Jenkins, all of Honolulu, and Luella Malkin of Granada Hills, Calif. Lu has numerous nieces, nephews, cousins, and beloved friends throughout Hawaii and the U.S. mainland. He was predeceased by parents, Lucius Sr. and Rose Sun Moi Cup Choy Jenkins; siblings Carolynne Teves and Warren Jenkins; and former wife, JoAnn King.
Services will be held on Saturday, April 30, 2022 at 12:00 p.m. at the Mystical Rose Oratory, 3140 Waialae Ave., Honolulu. In lieu of flowers, our family suggests a donation to the St. Louis School Walter Wong Scholarship in memory of Lucius Jenkins, Jr.