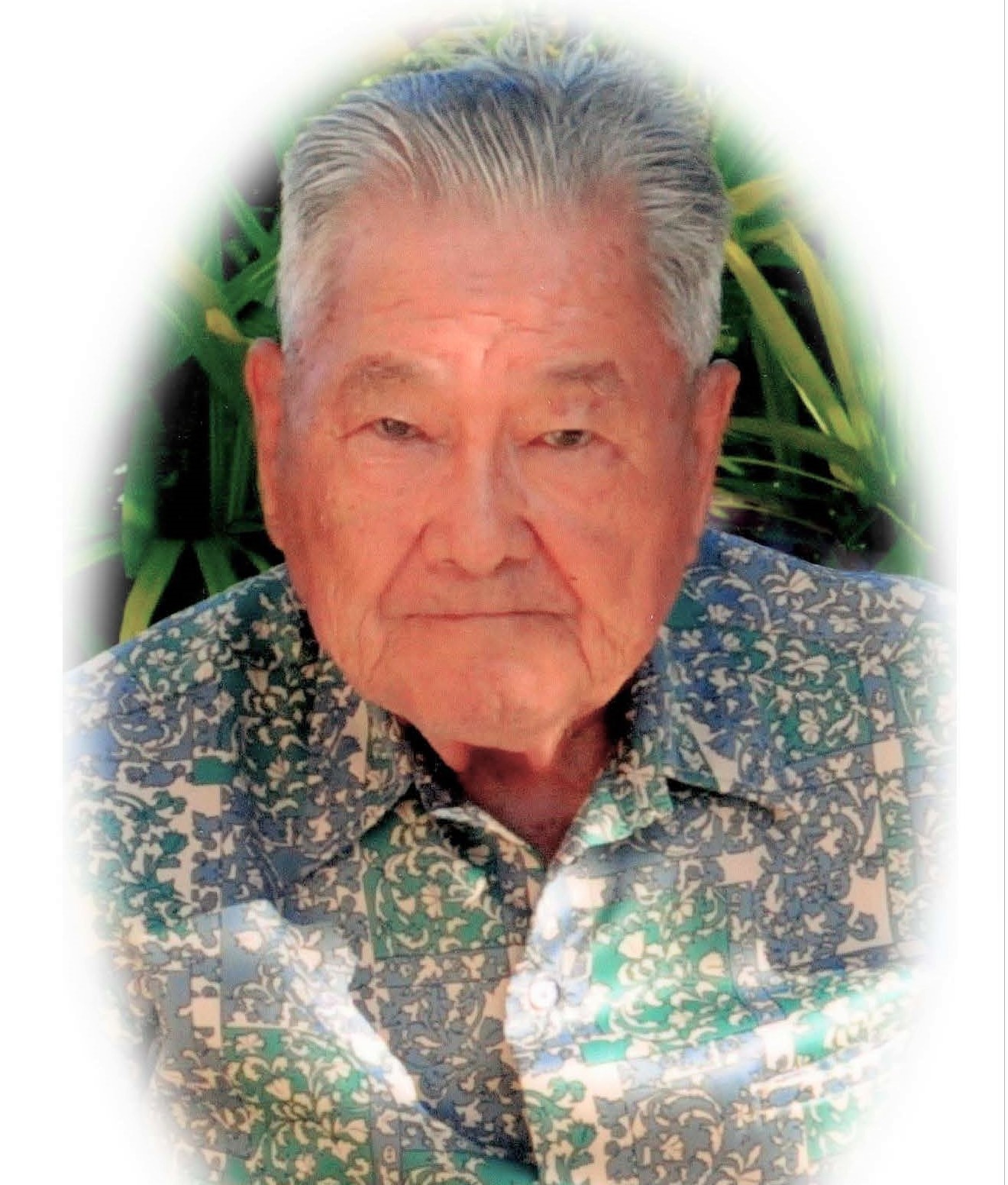 98, of Ewa Beach, Hawaii, passed away on April 25, 2020, in Honolulu.
He was predeceased by his wife Masako "Nancy" Arakaki and son Daniel (Monika) Arakaki.
He is survived by sons, Michael (Sandi) Arakaki, Richard (Debbie) Arakaki; daughters, Blanche (James) Ishida, Jeanne (Glen) Shishido; brother, Nicholas (Mildred) Arakaki; 7 grandchildren; 5 great grandchildren; 4 great great grandchildren.
Services to be held on Saturday, April 23, 2022, at Mililani Memorial Park, Mauka Chapel. Visitation: 10:00 a.m.; Memorial Service: 10:30 a.m.