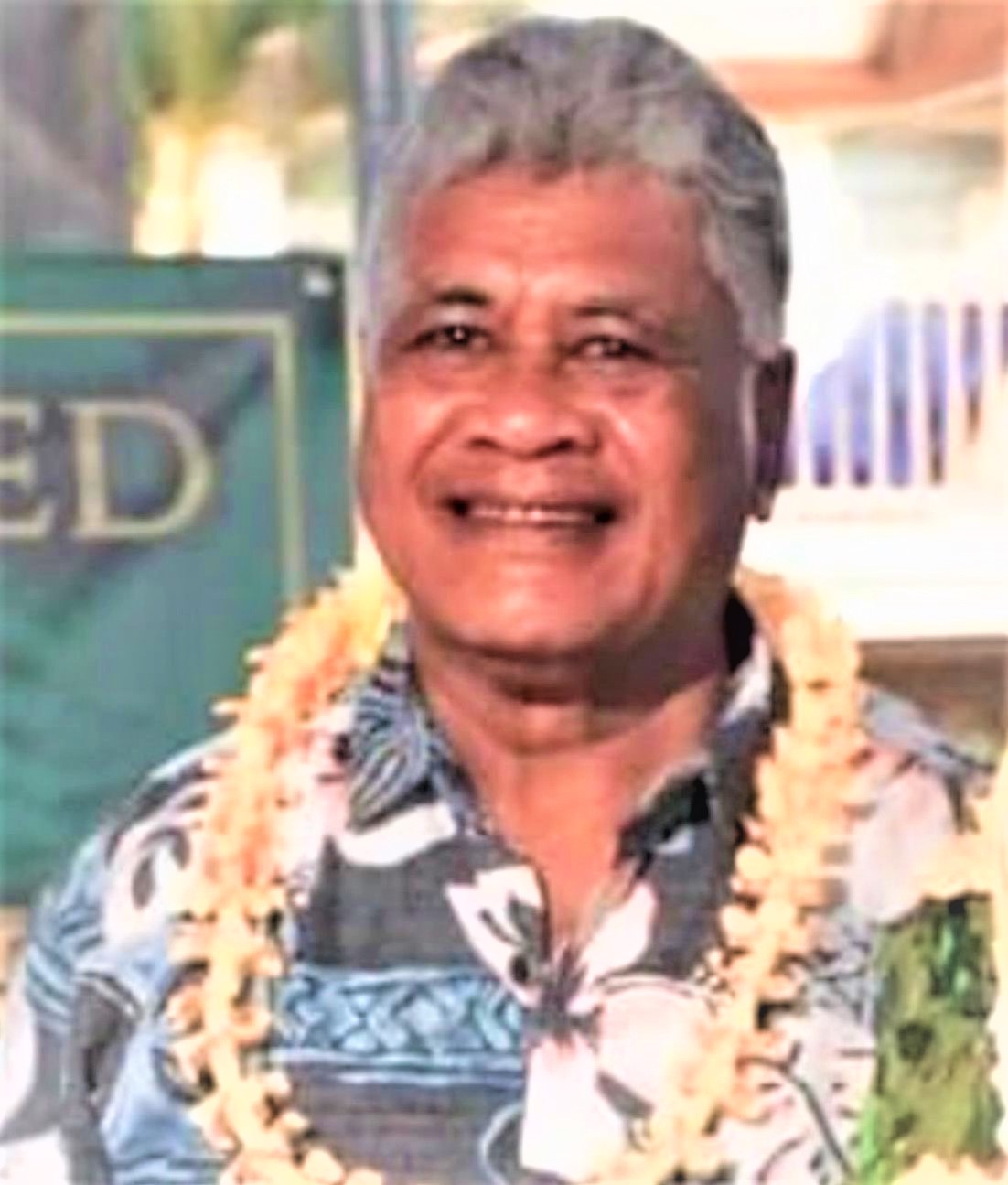 67, of Kailua passed away on April 8, 2022, peacefully in his sleep at home in Kailua.

Tafao was born in Apia, Western Samoa. He is survived by his loving wife Mildred "Mileka", sons Tafao "Ricky" (Arizona), Kris, Noah, & granddaughter Stella (Arizona), his mother Losivale Leilua (California), preceded in death by father, Fonofili Faumui Sr. Brothers & Sisters: Samasoni Tuifagu (deceased), Fou Faumuina (S. Carolina), Ruta Matavao (California), Sala Mauinatu (California), Fono Tuifagu (Nevada), Sione Faumuina (deceased), Fua Faumuina (deceased), Falesa Faumuina (deceased), Litia Ta'ale (Australia), Fred Faumuina (deceased), Mireta Faumuina-David (Australia), Florence Faumuina (New Zealand), Lorraine Trego (Australia), Fenella Faumuina (Australia), Jeremy Faumuina (New Zealand), Keneti Leilua (California), Amelia "Hanna" Taliaoa (California), Mary Malauulu (American Samoa), Tuli Leilua-Agau (California), Senio Leilua Jr. (California), Faiga Leilua (deceased). Many uncles, aunties, nephews, nieces, cousins throughout Hawaii, the continental US, Samoa, New Zealand & Australia.

Tafao retired in January 2022 after a 32 year career with the Hawaii Carpenter's Union, Local 745 working his way from carpenter apprentice up to general foreman.

Prior to his construction industry career Tafao was a waiter at the Kahala Hilton's Hala Terrace for many years.

An avid golfer, Tafao was a member of several golf clubs including Kings & Queens Golf Club, Nachos Golf Club, PGA Golf Club and a past member of the Hawaiian Golf Club.

Tafao will always be remembered for his bright & charming smile, kind heart & love he shared so generously with family & friends.

Services will be held on Friday, April 22, 2022 at Hosoi Garden Mortuary downtown; Viewing 10:00-11:30 a.m.; Memorial Service 11:30 a.m. - 12:30 p.m.

Graveside burial on Saturday, April 23, 2022, at Hawaiian Memorial Park Cemetery 10:00 a.m.

Arrangements Provided By: Grace Mortuary Services, L.L.C.