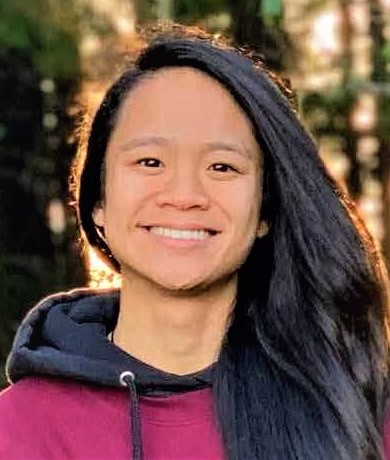 Age 21, passed away on Monday, March 7, 2022 in Dupont, WA. She was born Nov 30, 2000, on Oahu, HI. She was an avid soccer player from age 4 to 16 playing for AYSO and club leagues. A 2018 graduate of Mililani High School, she was ASMHS council member and marguee manager in junior and senior year. She loved playing and reffing soccer volunteering as team manager for the boys varsity soccer and being a cadet in JROTC. She was engaged to Aria Shakib on May 4, 2021. Attended Clover Park Technical College (WA) as an Aviation Maintenance Technician. She worked at Van's Tacoma Mall. Ariana lived life each day with purpose making people feel loved with her genuine smile, energetic personality, and positive attitude. Ariana had an uncanny ability to reach people in a deep and positive way.
She is a beloved fiance, daughter, sister, niece, cousin, aunty and friend.
Survived by fiance Aria Shakib, mother Sheena Mae, father Don Miyamoto, brothers Harvey Huihui Jr., William Mae-Huihui, Bryan and Kaylin Huihui, Kainoa Miyamoto, Grandparents William and Johanna Mae, nephew Ryder Huihui.
Arrangements by Borthwick Mortuary; April 30, 2022 at Maunkea Chapel, 10:30-11:30am visitations, services 11:30am. Interment May 2, 2022, 10:00am Hawaii State Veteran Cemetery, Kaneohe, Hawaii.