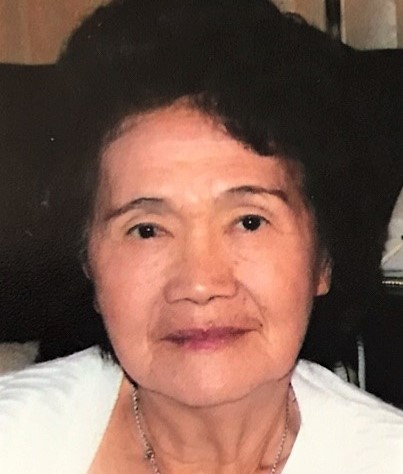 90, of Waipahu, Hawaii, passed away on January 28, 2022 in Mililani. Born October 15, 1931, in Okinawa, she was the only daughter of the late Kiyoshi and Tomi Higa.
Yoshiko loved to cook delicious meals for her family, enjoyed watching sports, playing slots in Las Vegas and bingo at the Plaza Mililani.
Survived by Sons: Earl, Lincoln (Phyllis Smith), and Gerald (Lillian); Grandsons: Scott and Matthew Higa; Step-grandchildren: Anthony Smith, Mikah & Meiki Rojas, Leileen (Marc) Sagaysay, and Pia (Makoa) Garo; Step-great-grandchildren: Andrew and Ethan Burgos, Johnathan Escasa, Maddox and Grace Garo. Preceded in death by husband, Shigeo Higa; Son, Mark (Lynne) and Brother, Kiyosei Higa.


Services will be held on Wednesday, April 27, 2022,
Mililani Memorial Park & Mortuary, Makai Chapel.
Visitation: 9:30 a.m.; Service: 10:30 a.m.; Burial: 11:30 a.m.