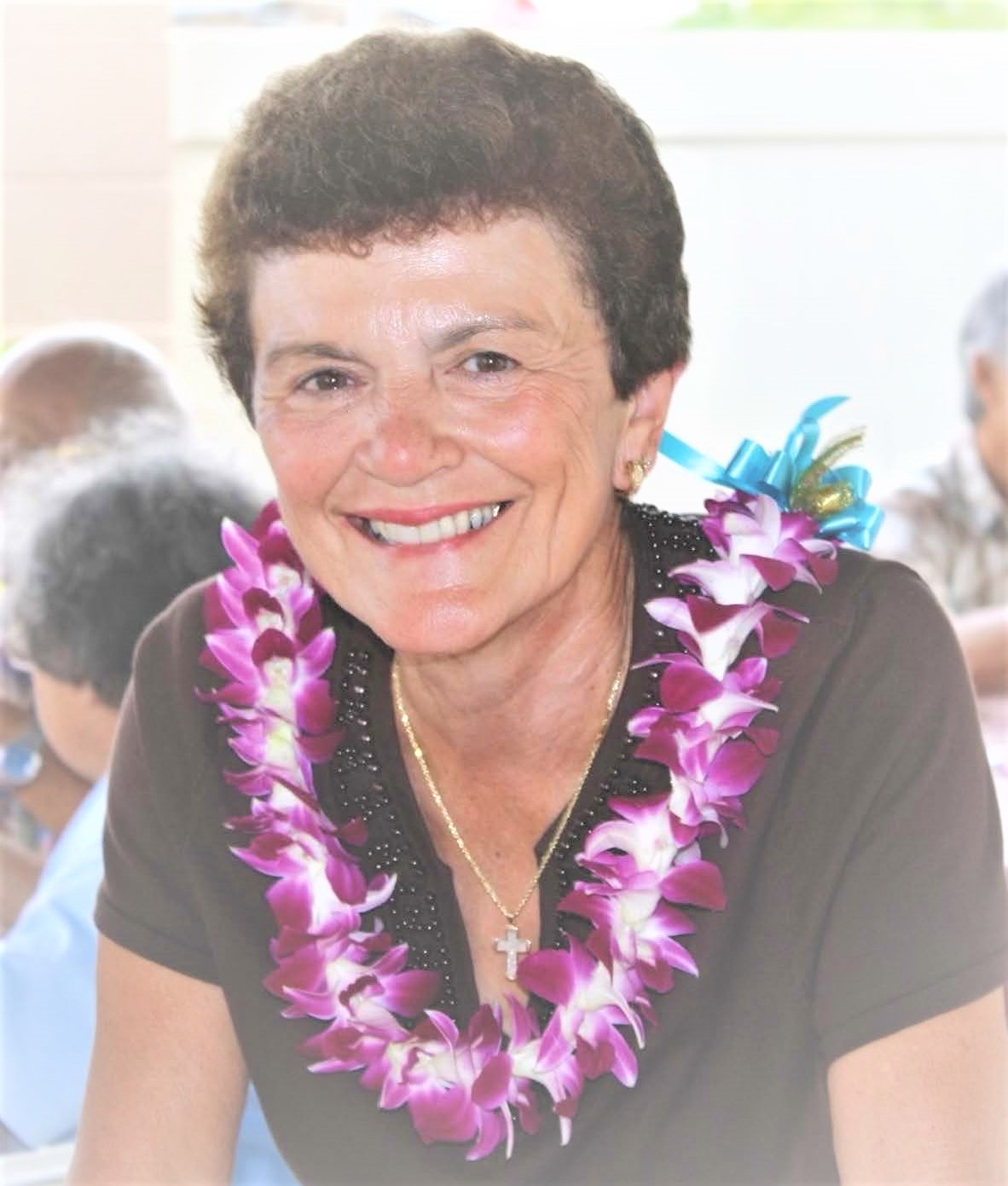 Jackie, 81, passed away peacefully, in her Kailua home, on Tuesday, April 12, 2022. Born on August 17, 1940, on Oahu to Margaret and Moses (Happy) Hanohano. She married the love of her life, Tony Shannon. Together they raised their family on both the Big-Island and on O'ahu. Jackie was a dedicated mother. She treasured her children and embraced every moment with them. Once the children had grown, Jackie worked for many years as a receptionist for a Kailua orthopedic office. Later, she joined her husband's business, as a civil process server. She especially loved her role as "Gramma Jack" to her grand and great-grandchildren.

Jackie loved life, her family, friends and a nice glass of Chardonnay. She had a vivacious personality and always made people around her laugh. She made friends everywhere she went. She will be dearly missed by all who knew her and will always be an inspiration to her family and friends.

She is survived by daughters, Tammy (Rex) Kamakana, Cathy (Dru) Miyata, Jody (Greg) Awana; son, Michael "Akoni" (Ann) Shannon; ten grandchildren; nine great-grandchildren; brothers Mike and Dutch Hanohano, and numerous nieces and nephews. She was preceded in death by husband, Tony; brother Charles "Butch" Hanohano and her parents.

A celebration of life to be held on Saturday, May 28th, 2022 from 11:00am to 4:00pm at the Shannon Hale. Call Tammy for any questions @ (808) 218-5088.