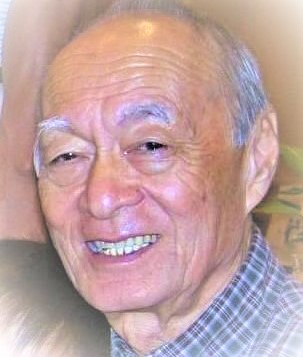 Judge Tenney Zane Tongg (age 90) passed away on March 28, 2022, at The Queen's Medical Center. He is survived by his wife, Barbara Lee Tongg; children, Ann Tongg (Roger Woodall), Susan O'Donnell (Bill Isherwood), David (Sheri Lee) Tongg, and Lisa (Edward) Becker; grandchildren, Brian (Taryn), Paul (Kelly), and Kevin Tongg, Kelina and Makena Tongg-Woodall, and Mila and Zane Becker; great-granddaughter, Camryn Tongg; brother, Ronald (Pam) Tongg; sister, Trudie (Robert) Kiessling; sisters-in-law, Dolores Zane and Janice Tongg; and the Tongg, Zane, Chun, Kau, and Hee 'ohana.
Predeceased by father, Ah Wah Zane; mother, Violet Chun Tongg; step-father, Ruddy Tongg; brothers, Robert Zane and Ruddy, Jr. and Michael Tongg; and sisters, Barbara Hee and Geraldine Kam.
He graduated from 'Iolani School in 1950 and the University of Hawai'i in 1954 with a bachelor's degree in political science. Upon graduation from college, he entered the U.S. Air Force and earned his flying wings in 1955. After his stint in the Air Force, he received his law degree from Hastings Law School in 1960.
He then returned to Hawai'i to begin his working career, which included being a pilot for Aloha Airlines and, later, President of Hawai'i Thrift and Loan. Transitioning to his law career, he worked at the Hawai'i Attorney General's office, in private practice (at one point, with his brothers Mike and Ronnie), and as a per diem judge with the Hawai'i Judiciary. Satisfying a long-time goal of his, in 1984, he was appointed to a full-time position as a Hawai'i District Court Judge and continued on the bench until his retirement in 2002.
Tenney was known to be a fair and compassionate judge. While striving to uphold the law, he still felt everyone should have their day in court to give them a chance to tell their side of the story. He also tried to help new attorneys in court by being patient with them and by taking the time to explain the court rules and procedures. Tenney thoroughly enjoyed his time as a judge.
His extracurricular activities included, among other things, playing polo and golfing at Wai'alae Country Club. While playing polo, he was fortunate to have played alongside Ruddy and Ronnie and to compete in tournaments in such places as the Philippines, Great Britain and France. In retirement, he developed a passion for gardening. He spent hours researching, studying and developing ways to improve his vegetable, fruit and flower gardens and he generously shared his harvest with friends and family.
He was an avid sports fan and one of his greatest joys during retirement was attending his grandchildren's sporting events and watching UH sports. He was also very proud of his children's and grandchildren's educational and career accomplishments.
Tenney will be remembered as a loving, caring and compassionate person, who gave encouragement when needed and advice to others when asked. He will always be in our hearts and thoughts.
The family thank all who played a part in his long and fulfilling life and who enjoyed his friendship.
Written condolences may be sent to Barbara Tongg, c/o Ann Tongg, P.O. Box 603, Ka'a'awa, Hawai'i 96730.
Private services to be held. The family kindly requests no flowers or gifts.