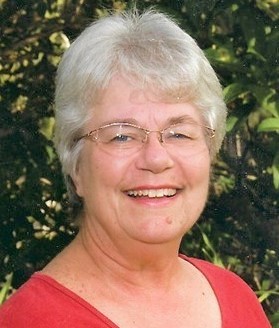 Our beloved wife, mother, and grandmother Jodean Marie Dela Cruz passed suddenly and peacefully on December 11th, 2021, at home in Hilo. She was a gentle soul whose mannerism of calmness and patience put those she associated with at ease.

Born June 5th, 1945, in Michigan City, Indiana, Jodean was a graduate of New Buffalo High School, MI, majored in education at Michigan State University, and pursued a master's degree in education from the University of Hawaii at Manoa.

Heeding the call to service by President John F Kennedy she joined the US Peace Corps upon graduation. In May 1967 while in transit to the Philippines her flight made a stopover in Honolulu and she wrote to her parents she "love, love, love Hawaii." Once settled in Mindanao she supported the scholastic pursuits of local teachers and students in math and met her future husband, Romel, a fellow Peace Corps volunteer.

After the Peace Corps she moved to Hawaii in 1970 and never left. She began a lengthy career with the Hawaii State Department of Education teaching math and science starting at Sanford B. Dole Middle School in Honolulu. She would go on to teach at middle schools on Maui and the Big Is-land before serving as a vice principal at Waiakea Middle School, Laupahoehoe Elementary & High School, Pahoa High School, and ending her career at Honokaa High School in 2003.

She was active in each community where she lived and supported local efforts to enrich the lives of others through teaching, service, and arts & crafts. In her retirement she became an adept quilter and crafter and for a time partnered with others to showcase and sell their creations at a downtown retail store in Honokaa, Hawaii. A luncheon and a celebration of a meaningful life of service and dedication was held in in her honor on March 5th, 2022, amongst family, friends, and former colleagues.

Jodean is survived by her husband Romel; eldest son Rene and wife, Mina, and granddaughter Ellie; son Jason and wife, Phuong, and grandchildren Sophia, Andre, and Penelope, and sisters Kathleen Heinrichs (Colorado) and Rebecca Schneider (Michigan) and numerous relatives in Hawaii and US mainland.

Please support future educators majoring in STEM (Science Technology, Engineering and Math) via the Jodean Marie Behner-Schneider Dela Cruz Endowed Scholarship through the University of Hawaii at Manoa. More details can be found at the University of Hawaii Foundation website at https://giving. uhfoundation.org/funds/13001302 or by calling 1-833-846-4262 and referencing Fund #130-0130-2.