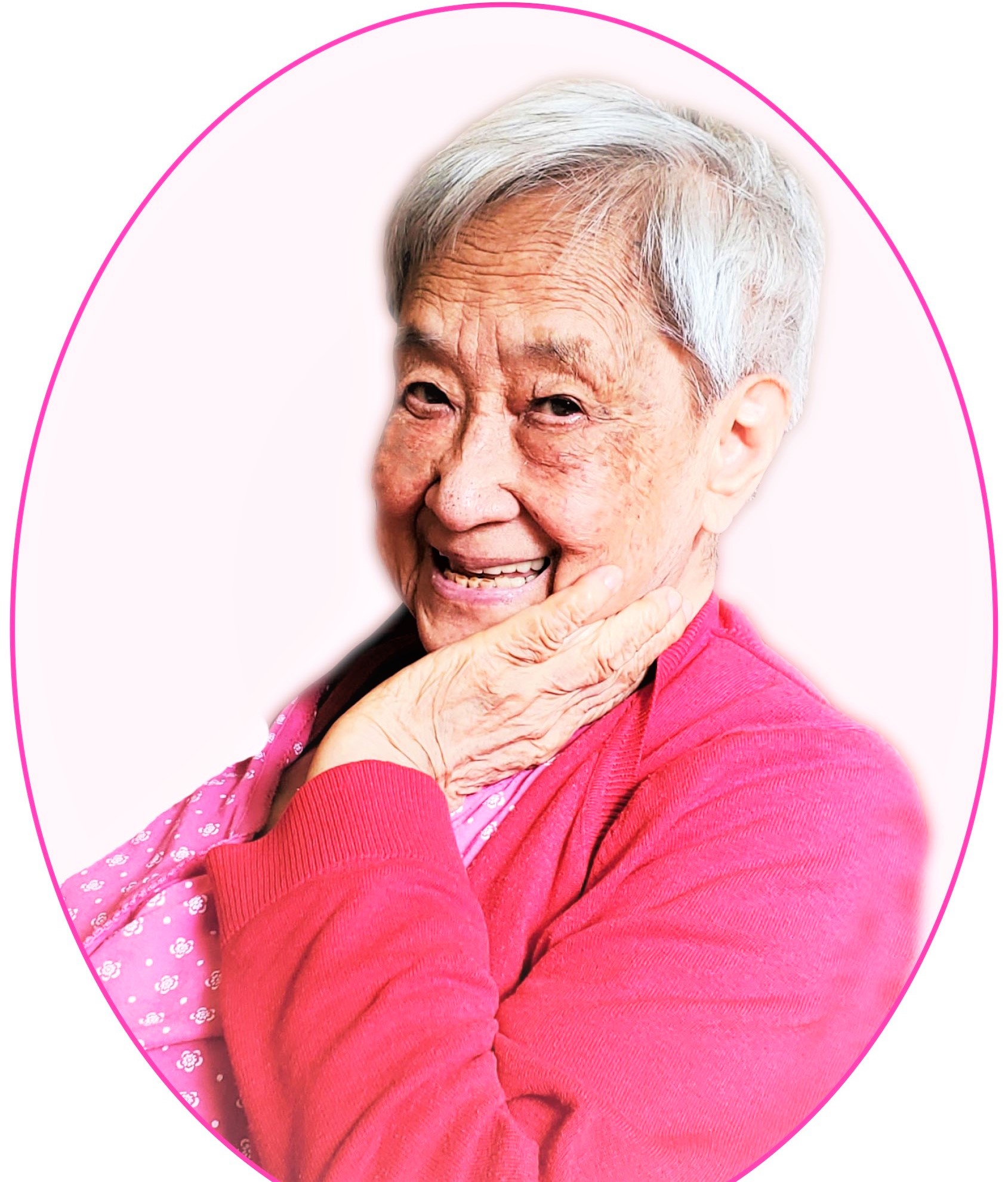 Mildred M. Q. Chang passed away peacefully in her home surrounded by her loving family and devoted caregivers on April 16, 2022 in Kapahulu, Hawaii at the age of 96. She is survived by children: Lou (Susan) Chang, Aryana Channe, Kathy (Glenn) Oide; daughter- in-law: Sandra Chang; 5 grandchildren: Matthew Chang, Emily Chang Stull, Kelly Conlin, Lisa Remba, and Sara Chang Scheuerlein; 10 great-grandchildren: Rodney Chang, Grant Chang, Cooper Stull, Charlotte Scheuerlein, Ramsey Stull, Maxwell Scheuerlein, Dillon Stull, Andi Remba, Madelyn Stull, and Zoe Remba; brother: Richard Pang; and sister: Bernice Tom. She was preceded in death by her parents: C.Q. & Nora Pang, husband: Lee. T.L. Chang, and son: Laban Chang.

Mildred was born on March 13, 1926, in Honolulu, Hawaii. She grew up in Pauoa and graduated from McKinley High School in 1944. While attending college in Colorado, Mildred met and married the love of her life, Lee Tien Lee Chang, a member of the Chinese Air Force stationed in Colorado for military training. In 1947, they moved to Taiwan with their first son, Lou. While living in Taiwan, the couple welcomed two more children, Irene and Laban, before moving back to Hawaii, where their youngest daughter, Kathy, was born. In Hawaii, Mildred and Lee Chang opened their own building materials company, Atlas Building Materials, where they worked tirelessly for years supporting each other diligently and equally to grow their family business.

Mildred was a supportive and loving wife, mother, and grandmother. She most enjoyed cooking wonderful family dinners for years surrounded by her children and grandchildren. Mildred was also very active and devoted to her church, First Chinese Church, where she loved singing in the choir along with her many church friends. She also enjoyed traveling the world, gardening, sewing, and crafting with her community women's groups.

Services will be held for Mildred on Wednesday, May 18, 2022,
at Hawaiian Memorial Park, 45-425 Kamehameha Highway, Kaneohe. Visitation will begin at 10:30 AM with a formal service
at 11:00 AM and burial at 1:00 PM. A Celebration of Life
Reception will follow at 2:30 PM at Jade Dynasty Seafood Restaurant in the Ala Moana Center.

In lieu of flowers and gifts, please consider donating to a church
or charity of your choice.