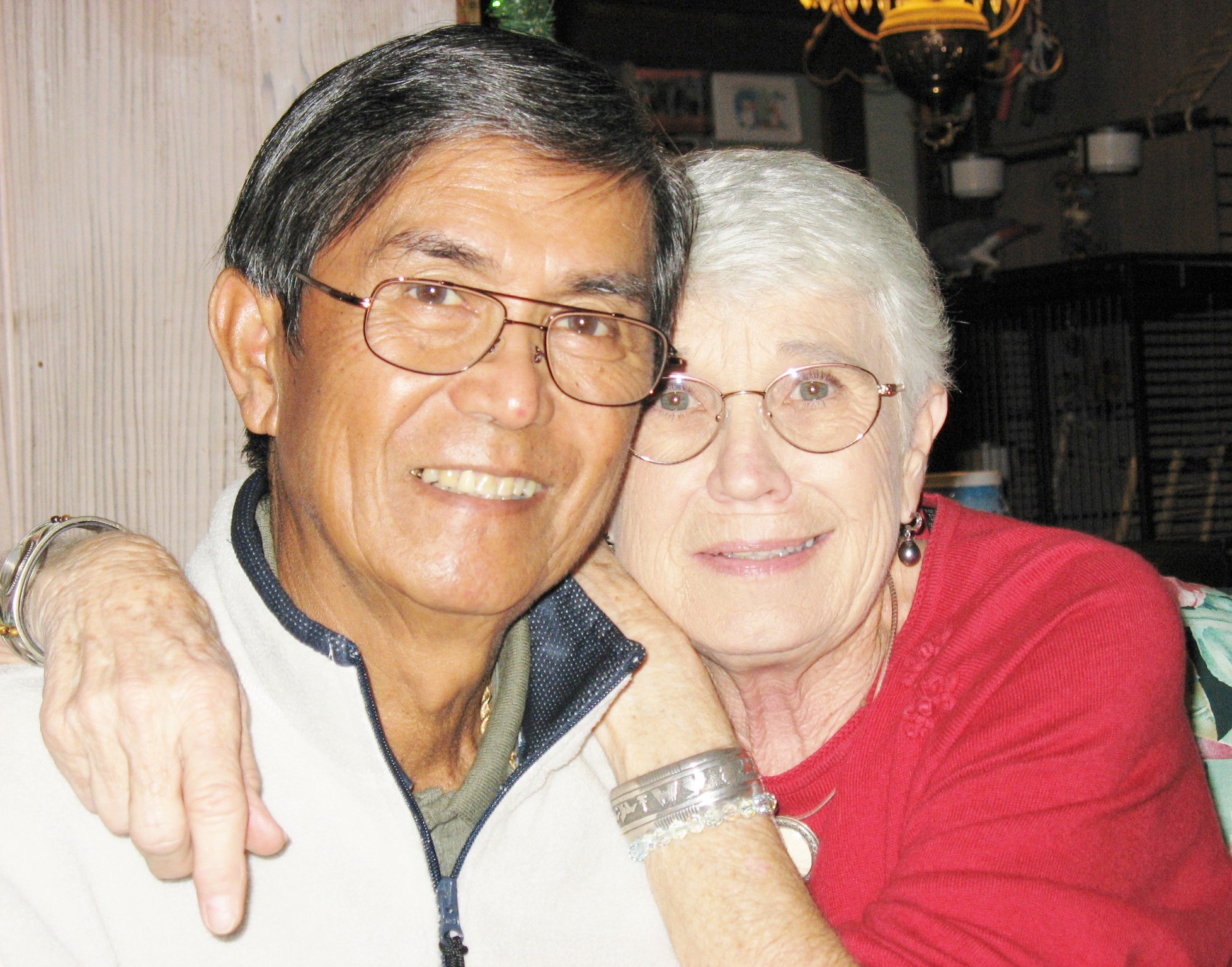 Patricia, 81, of Wahiawa, passed away on March 27, 2022, and Tino, 81, of Wahiawa, passed away on February 2, 2020.
Tino grew up in the Waimea Plantation Camp and was a proud Waialua Alumni – Class of 1957. He was an avid golfer and a dedicated Wahiawa Lion's Club member for more than 3 decades.
Patricia, born and raised in San Bernardino, California, made her way home to Hawaii in 1966. She took much pleasure in antique and window shopping and she could always be spotted walking in Wahiawa.
Together they co-owned Tino's Upholstery for 44 years and shared a love for dancing and traveling.
They are survived by their daughters, Marisa (Rudy) Manuel, Misty (David) Wheeler and 3 grandchildren. Tino is also survived by his brother, Bernardo (Nely) Bagasol. Patricia is also survived by her brothers; Michael (Ellen) Wells and Stephen (Bridget) Wells.

Celebration of Life Services will be held on Saturday,
May 14, 2022, at Mililani Memorial Park's Mauka Chapel
Public Visitation: 5:00 p.m.; Services: 5:15 p.m.