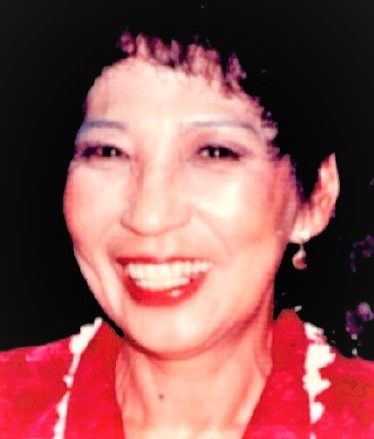 Teru "Teri" Iinuma, 98, passed away peacefully in her sleep on March 19, 2022, at her home in Aiea. Teru was born in 1923 and raised in Portland, OR to parents Kinnosuke and Katsu Akai from Okayama, Japan, the youngest of five siblings. She graduated from Jefferson High in 1941, and was known as June Akai by her classmates.

During the war in 1942, the Akai family lost their home due to Executive Order 9066, and were interned at Camp Minidoka in Idaho. To escape camp life, Teru went to work in Chicago with her childhood friend, Mary Yoshitomi, at a cosmetic factory. On a fateful day in 1944, Mary's visiting US Army boyfriend requested a date for his buddy from Hawaii, a local pidgin speaking boy from Aiea, 442nd AJA soldier James "Jimmy" Kaoru Iinuma. "Oh my gosh, yes!" Teru said. That blind date led to their marriage, and together with their first child, Teru arrived on Oahu in 1947, and lived the next 75 years in Aiea.

Loving memories of her elder sisters Shizu Imai (Spokane, WA) and Yae Yorozu, (Seattle, WA), who forever watched and cared for their baby sister, along with dear friends Motoka Oka, Ruby Yamamoto, and Jane Kupper. Surely, Teru is together with her beloved family and friends laughing and having fun.

Teru is predeceased by husband, James K., and sons, Gerald and Ronald (Eda). She is survived by sons, Donald (Chikako), James T. (Mieko) and Robert (Yoshiko), 8 grandchildren and 3 great-grandchildren.

On behalf of Teru's family, we would like to give a warm mahalo nui loa to all the people of Hawaii for showing their aloha and kindness since Teru arrived at her new and final home.

A burial at the Punchbowl National Cemetery of the Pacific will be held at a later date. Teru requested that she be laid to rest together with her husband, James K., and eldest son Gerald.

"Mom, it was an honor and blessing being your son and you as my mom. Until we meet again, love and Aloha."
In Jesus Christ, Amen.