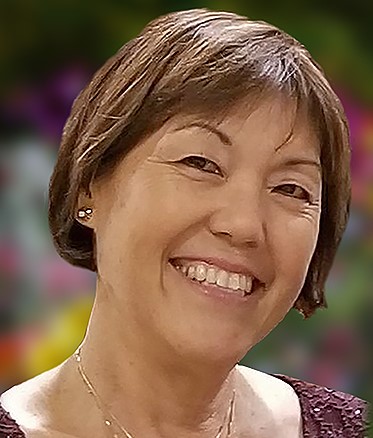 66, of Honolulu, Hawaii, passed away on Thursday, March 17, 2022.

Cyndi was passionate about her love for Jesus. She was an active member of OlaNui! from 2006, and Nuuanu Baptist Church from 1979 to 2006. Cyndi was also a beloved teacher for more than 42 years. She taught at Pali Preschool, Kapalama Elementary School (DOE), and Nuuanu Baptist Church Preschool. In her early years, Cyndi was also employed at the Kalihi YMCA where she worked as a Gray-Y and Summer Program Leader. In November 2020, Cyndi took an early retirement and enjoyed gardening, lei-making, watching sporting events, and time with family and friends.

She attended Kapalama Elementary School, Kalakaua Intermediate School, and received a high school diploma from Farrington High School. She received an associate degree in early childhood education from Honolulu Community College. While Cyndi was a proud alumna of her alma mater, the Farrington Governors, she became a faithful supporter and fan of the Hawaii Baptist Academy Eagles, University of Hawaii Bows, and the San Francisco Forty-niners.

Cyndi was preceded in death by her loving parents and brothers. Winfred "Tabash" and Jean Ono Ho, and Kalfred "Kal" (Jamie) and Stanford "Stan" Ho.

She is survived by her husband, Ronald "Ron" Shiira, daughter, Julia Shiira (David) Easterling, son, Andrew Shiira, and grandson, Elijah Shiira. Other survivors include her sister, Sharon Miyasato, brothers Wilfred "Bobo" (Patricia) Ho, Winfred "Junnie" (Cheryl) Ho Jr., sister-in-law Jamie (Kal) Ho, many nieces, nephews, and cousins.

A Celebration of Life Service for Cyndi will be held on Saturday, June 11, at the Dan Liu Gymnasium on the Hawaii Baptist Academy Stan Sagert High School campus. Masking will be required. Visitation begins at 9:30 am with the service following at 10:30 am. The service will also be live streamed at hba.net/rememberingcyndi.

In lieu of flowers, memorials may be made to the Cyndi Shiira Scholarship at HBA's Office of Institutional Advancement, 420 Wyllie Street, Honolulu, HI, 96817. Online memorials may be made at hba.net/giving. Please specify in the memo "Cyndi Shiira Scholarship."