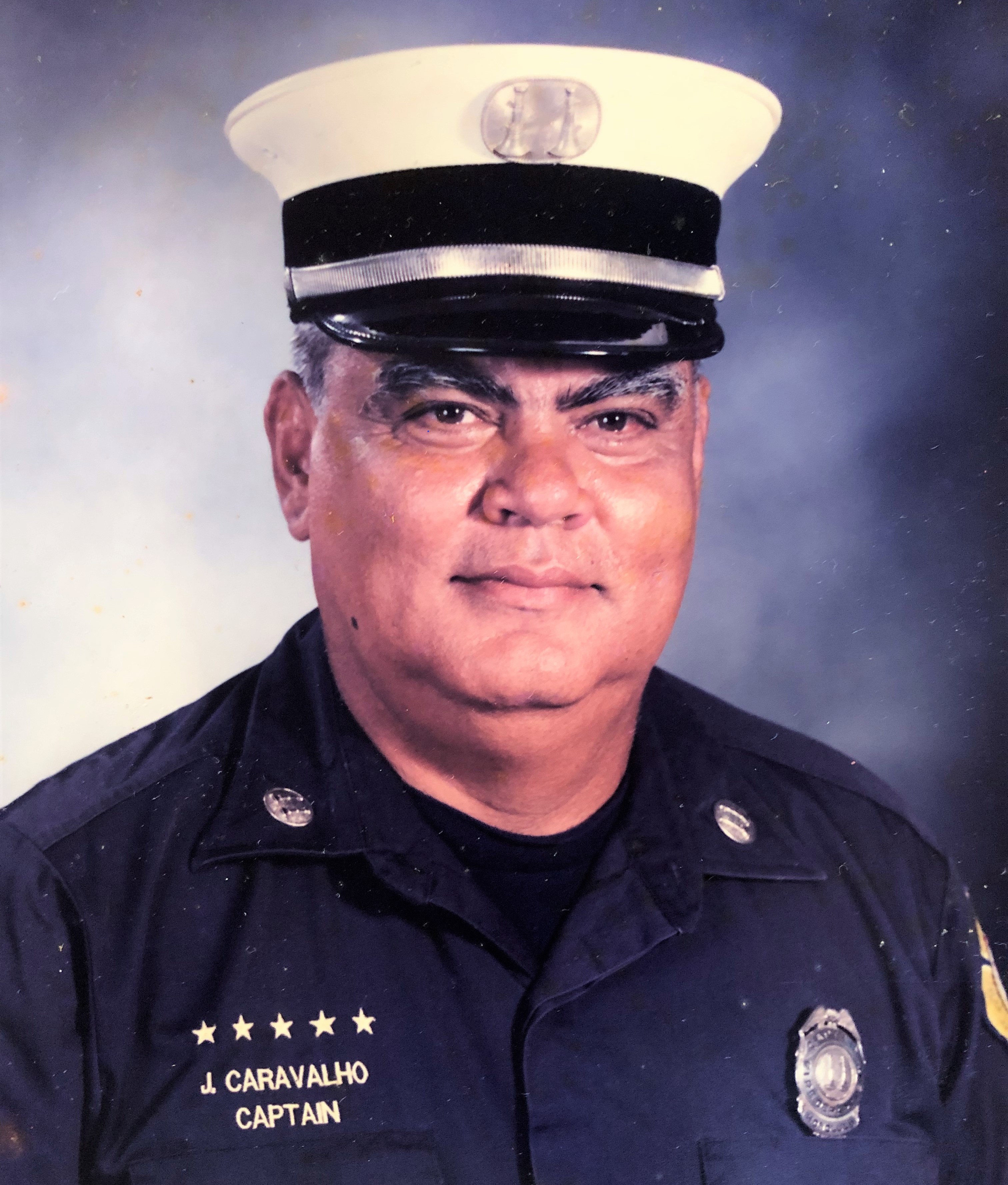 James Caravalho, 80, of Pearl City, Hawaii, passed away on August 19, 2021, surrounded by his loving family.
He was born in North Kohala, Hawaii on September 24, 1940. He graduated from Kohala High School in 1958. Upon graduating, he joined the U.S. Army specializing as an Aircraft Electrician. He then moved to Honolulu and briefly worked at Pearl Harbor.
James began his career with the Honolulu Fire Department in 1964. He proudly served in HFD and touched many lives for over 30 years before retiring as a Captain while at the Pearl City fire station. During his time in the department, he made many life-long friends. James also worked many side-jobs: drywall taper, at City Mill in Waipahu and many years as a driver with the Hawaii State Library System.
James was a man who loved his family most of all and would do anything for them. His bark was always bigger than his bite and under all that gruffness was a man with a big, soft heart. His grandchildren were his pride and joy and spending time with them was his happiness. A very smart man and a highly skilled handyman, the saying was always "Papa can fix anything!". He enjoyed having gatherings in his patio for family and friends, loved talking story, taking care of his yard, orchids, and his many dogs over the years. He loved watching University of Hawaii and high school sports and his cowboy shows on TV. And you could always find him at the dining room table in the morning, having his coffee and reading the newspaper.
James is survived by his loving wife Geraldine; son James Jr. (Caroleen); daughter Jennifer Silva (Edward); son Jeffrey (Farrah) and his grandchildren: Jaqlyn Cordeira (Kuika), Chase Caravalho, Ilana Silva and Keanu Caravalho. He is also survived by his brother Kenneth of Hilo and many nieces, nephews, and godchildren. James was predeceased by brothers Richard, William, Nicholas, Ronald, Robert and sister Miriam Jane Walker.
Funeral Mass will be held on Friday, June 3, 2022, at Our Lady of Good Counsel Church in Pearl City at 10:30 a.m. Visitation will begin at 9:00 a.m followed by HFD Honors at 10:00 a.m. Inurnment will be held at 1:00 p.m. at the National Memorial Cemetery of the Pacific at Punchbowl.