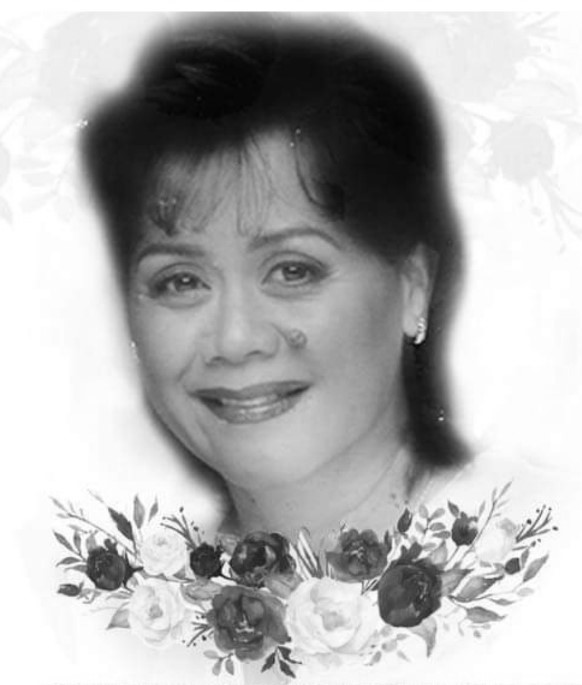 Rowena Leialoha Kaopuiki passed away on June 4, 2020 in Waianae. Hawaii. She was born in Honolulu on November 25, 1952. A veritable woman of faith, she was a dedicated church secretary and member of Waianae Baptist Church, and later served at and attended Mt. Kaala Baptist Church.
Married for 47 years to the love of her life, they lived a full and happy life in their hometown of Waianae where they raised their seven kids, and created a safe haven for many others.
Rowena is survived by her devoted husband, Andrew Kalakini Kaopuiki, Jr., her children. Andrea "Nani" (Leroy) Hensley, Andrew "Kolu" (Desiree Tadio), Troy (Jenna), Travis (Keala), Clinton (Keyra), Lance "Pono" (Chelsea), and Teri-Lynn (John) Burgess; 23 grandkids; 4 great-grandchildren who all love and miss her greatly. Also survived by her siblings: Joanne Kim, Jonah "Boy" (Caroline) HoapiIi Jr., Robin Tupa, Todd Hoapili, Candace (Ben) Garrett, Melody (Michael) Sale, Tracy (Pete) Fragoso, Matthew (Darlene) Hoapili, Jeffrey (Tamar) Hoapili, and Eric (Shawna) Hoapili, who love and miss her dearly as well.
We will gather to Celebrate the life of this incredible woman on Saturday, June 4th, 2022, at the DAV Hall located at 2685 N Nimitz Hwy., Honolulu. Service: 8:30 a.m. Lunch to follow. No alcohol will be served.