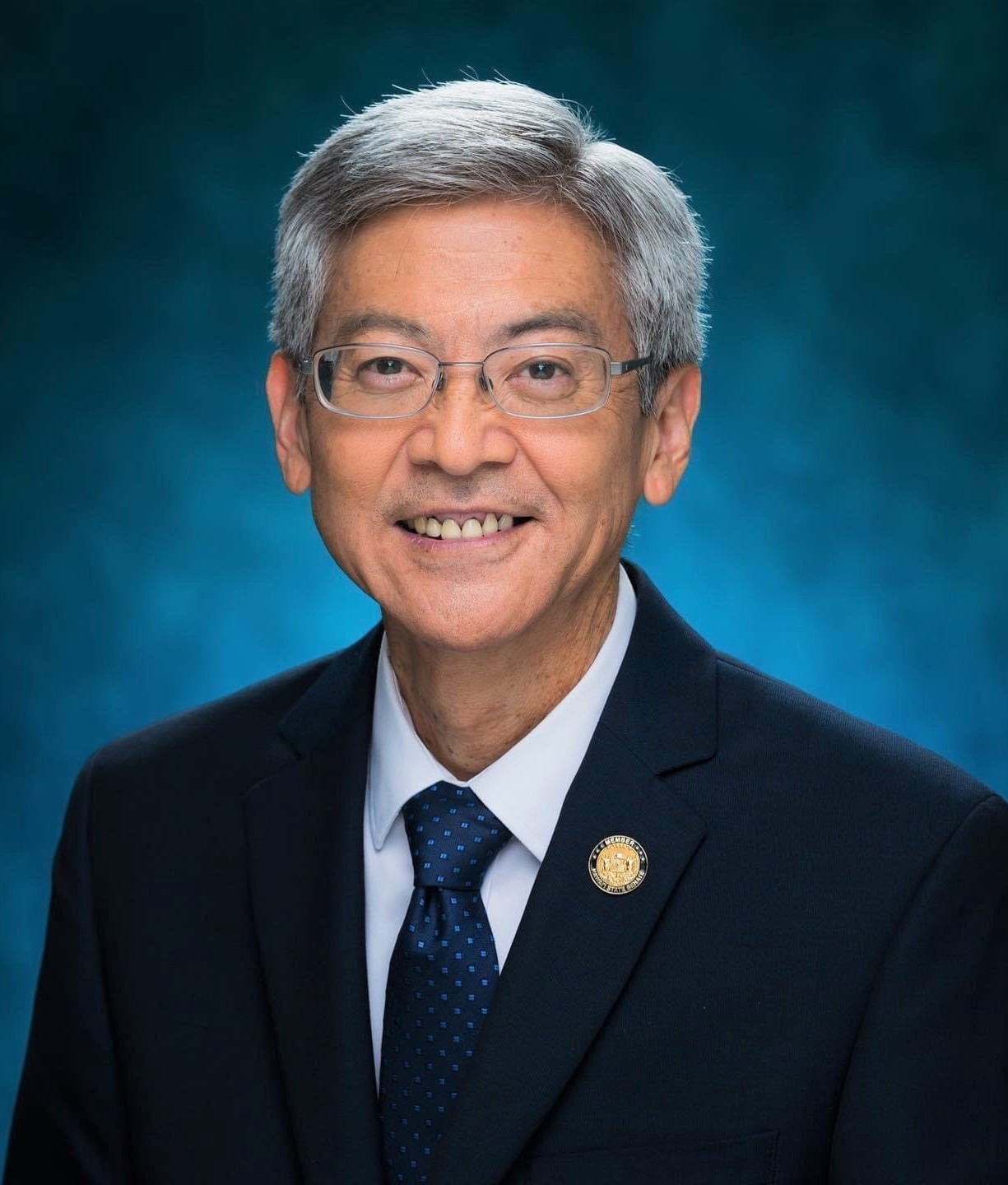 Breene Yoshito Harimoto, 66, passed away on June 18, 2020, after a valiant battle with pancreatic cancer. Breene was born in May 1954 and spent most of his life in Pearl City, where he dedicated himself to the community he loved so dearly. Breene started his career in information technology and was employed by several banks, private businesses, and City & County agencies. In 2002, he was appointed to a seat on the Board of Education and served for eight years, rising to the position of chairman. He then worked in City Councilman Gary Okino's office and ran for the seat when Councilman Okino hit his term limit. He ran unopposed and served for four years, when he was encouraged to run for the State Senate seat vacated when David Ige ran for Governor. Breene was again unopposed and was elected to the State Senate in 2014, serving the residents of District 16 for six years.
Although Breene was a dedicated public servant, the Pearl City Community was his first love. He was a co-founder of the non-profit Pearl City Foundation and served as its Executive Director. Through the Momilani Community Center, more than 20,000 people annually enjoy the community's many programs administered by the Foundation and other partners. These include hula, Zumba, tai chi, line dancing, and karate. Especially popular are the swimming lessons provided by Leahi Swim School and the after school and intersession programs for students. Families are also able to celebrate birthdays, graduations, wedding receptions, and anniversaries at the Center, and hundreds of children have enjoyed the annual Halloween Bash and this year's inaugural Easter Egg Hunt. Breene's dedication to the Momilani Community Center was so great that many remember seeing him mowing the lawn all by himself!
The City & County of Honolulu and Mayor Kirk Caldwell recognized and honored Breene and his dedication to the Pearl City Community by renaming the Manana Community Park. It is now the "Breene Harimoto Manana Community Park".
Breene is survived by his wife Cheryl, his three sons – Kevin (Frances), Kasey (Cheryl), and Kerry, and three grandchildren - Hailey, Hiro, and Harper. He is also survived by parents Walter and Betty Harimoto, brother Dr. Deane (Dawn), and sisters Gayle and Lynne (Wesley) Nakamoto and nieces and nephews.


A Celebration of Breene's Life will be held on Saturday, June 18, 2022, at Mililani Memorial Park and Mortuary, Mauka Chapel.
Visitation at 9:00 a.m. and Celebration of Life at 10:00 a.m.

The family requests no flowers, and masks are required.