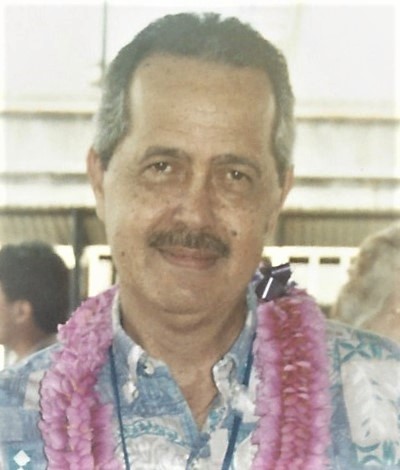 Ronald Wendyll Mullaney passed away on April 26th, 2022, at the age of 77 in Las Vegas, Nevada. He was a loving husband, father, grandparent, great-grandparent, and sibling. Ron was known for his compassion, poise, and good-natured spirit.
Ron was born to Oliver Byron Mullaney and Elaine Pahiali'i Brown on February 24th, 1945, in Honolulu, Hawai'i. He was a middle child of seven and was raised with his siblings: Leonie (Don) Randall, Edwina (Sam) Smythe, Oliver 'Buddy' Mullaney, Elaine 'Hauoli' Mullaney, Vernon (Joann) Mullaney, and Noelani (Haines) Kaiu. He met his first wife, Ione Lee, while attending the Kamehameha Schools (Class of '63) in Hawai'i. They had three children together: Sean, Elizabeth, and Heather, and five grandchildren: Natasha (Henry) Lott, Kalani Mullaney, Jennell Mullaney, Sean Mullaney Jr., and Noah Ellis, and ten great grandchildren.
Ron began working for Atlas Electric right out of high school before working for Hawaiian Electric Company from 1966 to 1999. During this time, he met his second wife, Beverly, while volunteering as a little league baseball coach. They were happily married for 42 years and from this their family grew to include their daughter, Christie, and two granddaughters, Rachel and Mya.
Ron was an avid bowler, crafter, and coffee connoisseur. And like his coveted morning (and afternoon, and evening…) coffee, Ron helped everyone around him perk up: he was a source of joy and energy. He had an exquisite laugh, was a wonderful listener, cared deeply for others, and knew how to appreciate the small joys of life. But most of all, he was loved and will be deeply missed.

He 'olina leo ka ke aloha
A joyousness is in the voice of love.