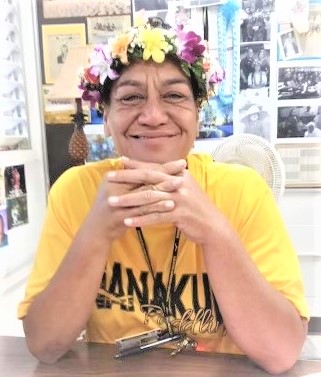 Age 51, of Nanakuli, Pohakunui, Hawaii. Peacefully passed in her home on April 20, 2021 @ 1PM. Born Beaufort, S.C, on July 9th, 1969 to the late father MSGT. Jacob Ku Sr & mother, Irene Ku.

Survived by Children: Lowens, Mapuana and Kapua. Grandson: Po'okela. Siblings: Michelle/Ese Tuiloma, Jacob Ku Jr/Trina, Kaui Ku. Late sibling: Victoria Kaulia. Many Nieces/Nephews and the entire Nanakuli community.

Scattering July 09, 2022 @ Da Kuz Hale;
Visitation: 10:30am; Service: 11am; Scattering: 12pm.