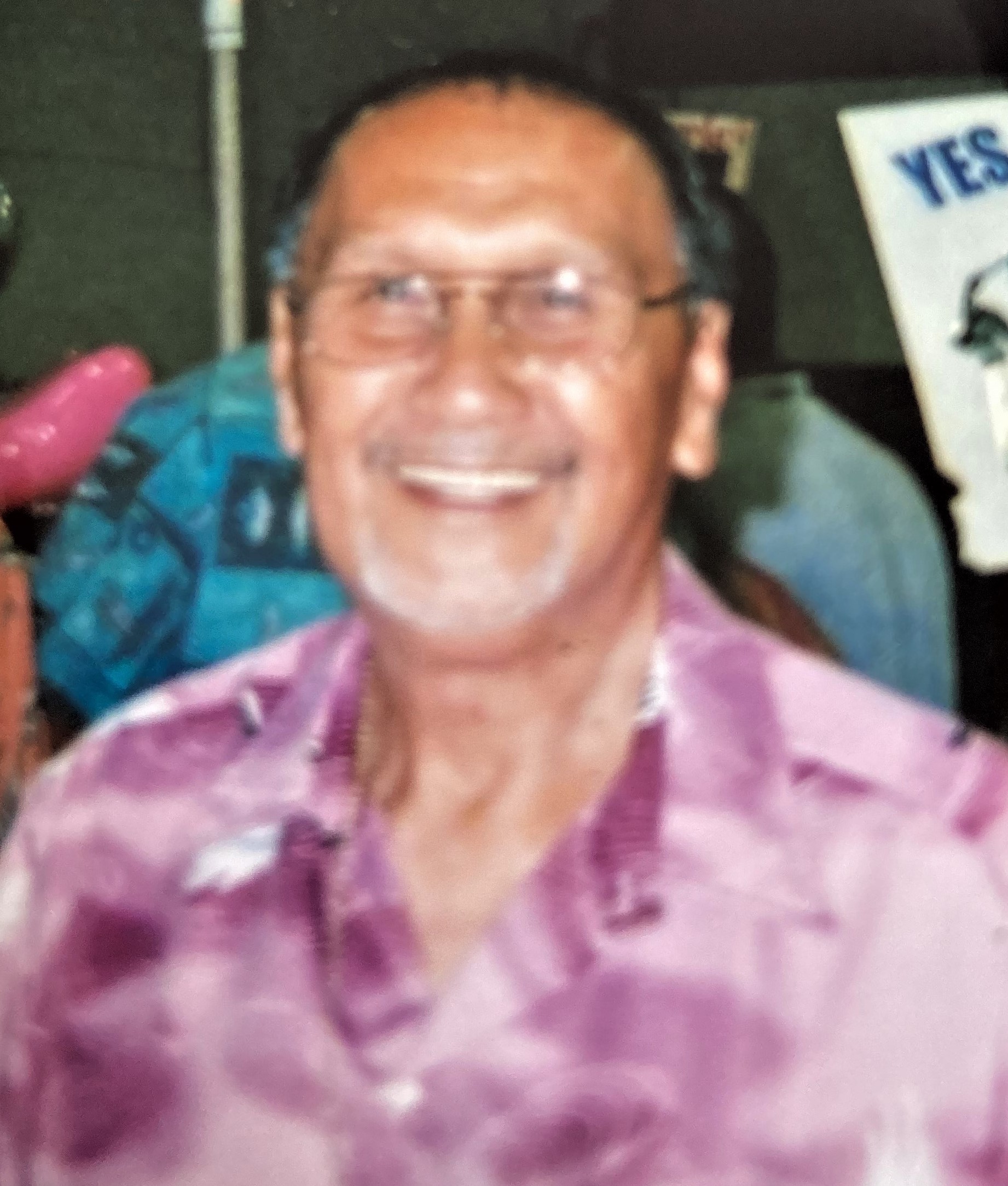 Benny passed away peacefully at home on March 24, 2022. Born on August 17, 1933, to Guadalupe and Montano Roylo, he was the youngest of 4 boys. He graduated from Waialua High School in 1952, where he excelled at basketball, and especially track for which he won an OIA championship. He spent a brief time in the Army, married his high school sweetheart, Winona Okamoto, and had three children. He worked as a carpenter at Pearl Harbor for most of his career.
Divorced, he settled in with his long-time companion, Lois Pacolba, and was often seen bicycling in Waialua, greeting everyone with a smile and a friendly remark. He made the best pickled mango that he generously gave to friends and family. With his gentle nature, sense of humor and quick wit he always had a funny comment that could defuse any potential problem.
Predeceased by his brothers: Marciano (Gig), Teofilo (Teddy), and Estilito (Eddie), and his daughter, Earlyn Roylo Rabena. Benny is survived by his long-time companion, Lois Pacolba; his children Wendy Roylo (Albert) Hee and Brennan (Leilani) Roylo; 11 grandchildren; 7 great grandchildren and many nieces and nephews.

Funeral services will be at St. Michael's Church
67-390 Goodale Ave. in Waialua on Saturday, July 16, 2022.
Vistation: 9:00 a.m., Short program: 10:30 a.m.;
Mass: 11:00 a.m. and lunch at 12:00 p.m.
A Private burial will be held at a later date.