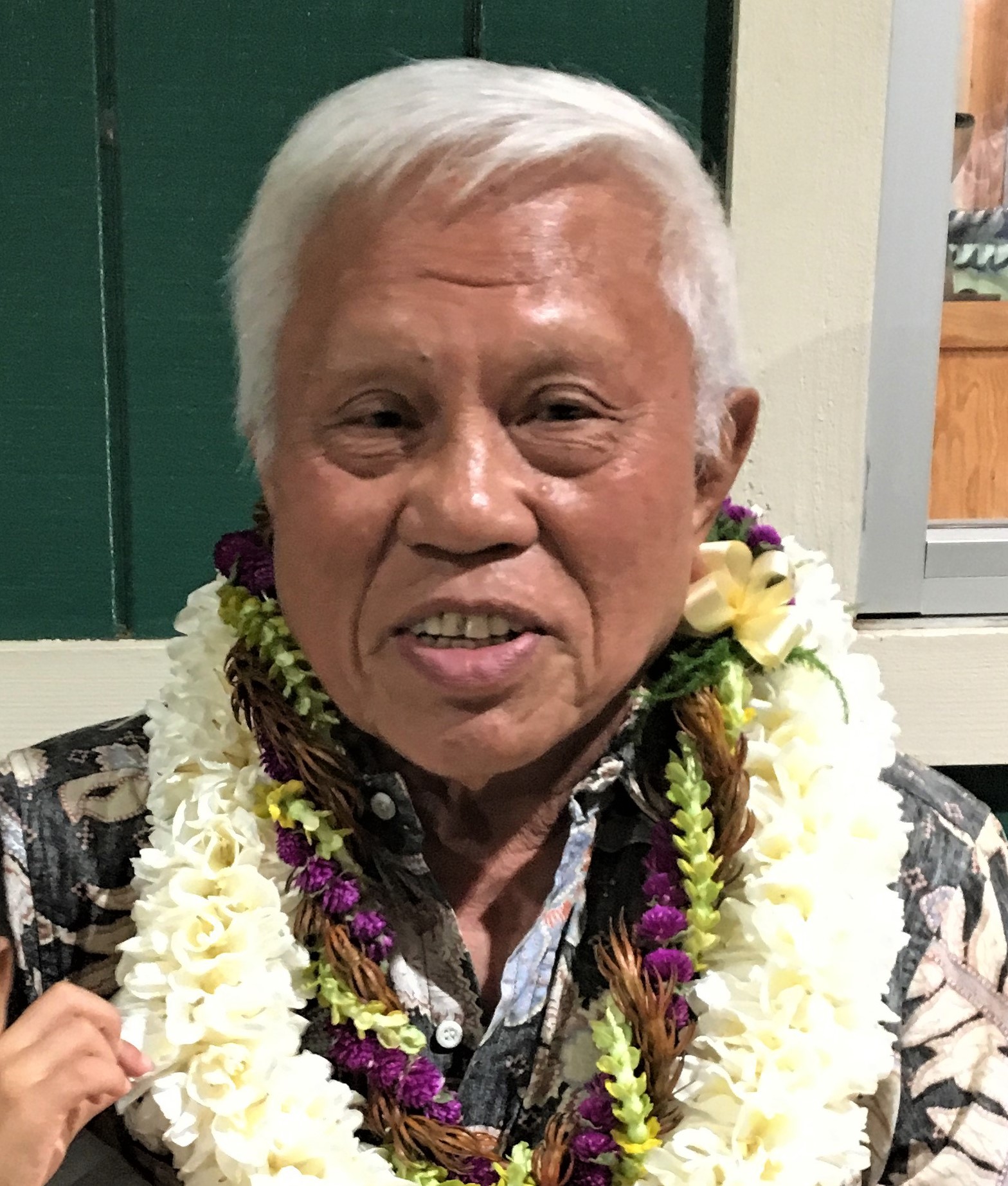 Cenon Castillo Tolentino, 83, passed away peacefully on April 22, 2022 at home in Waipahu. He was born to Pablo and Felisa Tolentino in Bungcag, Dingras, Ilocos Norte, the third of four children. He graduated from Dingras High School and studied three years of chemical engineering at Mapua Institute of Technology before immigrating to Hawai'i. He arrived in Honolulu on February 14, 1962. Drafted into the U.S. Army a few months later, he served in various countries including South Korea where he met his lifelong love, Kannan.
After serving two terms in the U.S. Army he was honorably discharged. Cenon was employed at Hawaiian Cement at Campbell Industrial Park in a career that spanned nearly four decades, working as a lab technician, mill operator, kiln operator, then production supervisor. He also served as union president. He had a fruitful and enjoyable retirement with his wife and family, and he did things he loved like cultivating plants, traveling, and cooking. He was a dedicated and proud grandfather to four grandchildren.
Cenon was an optimist and he had an excellent work ethic. He was generous and kind-hearted and his wife and family were very important to him. He will be missed greatly, and his memory and life live on through his family. Cenon is survived by his wife, Kannan "Naniya"; son, Teddy (Susan); daughters Tina (Thierry), and Tricia (Nikola); one granddaughter; three grandsons; four granddogs; and one grandcat.

Services will be held at Mililani Memorial Park, Mauka Chapel. Wake on Sunday, July 17th at 5:00 p.m. Funeral on Monday,
July 18th: Visitation at 10:30 a.m. and burial at 12:00 p.m.