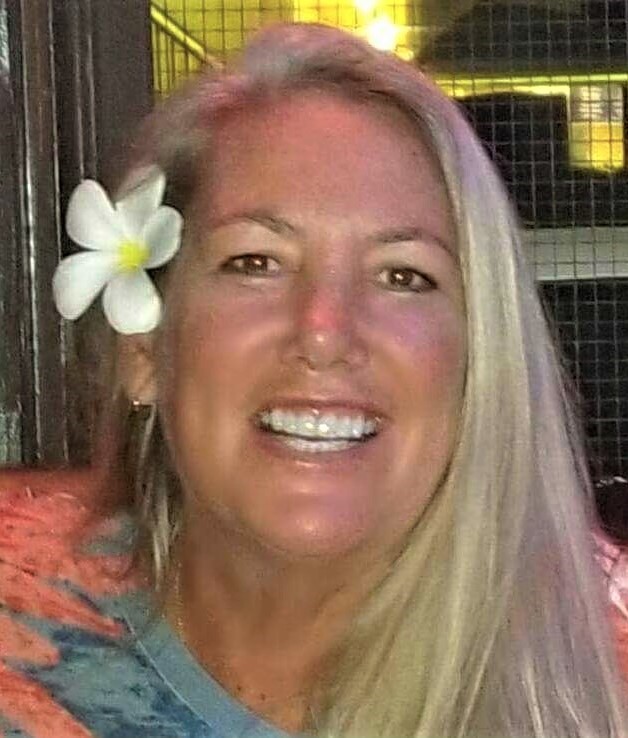 Kym died in California near her home in Laguna Niguel, CA. She was a Delta Airlines flight attendant for 35 years.
Kym was born and grew up in Honolulu, Hawaii. She was a 1982 graduate of Hawaii School for Girls (La Pietra) and was a member of its' varsity volleyball team. After high school she attended Orange Coast College in Southern California.
Kym loved most ocean sports. She was an accomplished board surfer and competed in several surf contests. She was an expert Boogie Boarder and could be found at Makapuu or Sandy Beach when the surf was big. She was a competitive surfboard and paddle board racer who won many races and one year was the top female racing paddle boarder in the State of Hawaii. Kym was also a competitive six-man canoe paddler for the Outrigger Canoe Club and clubs in Laguna Niguel, CA. After her Mom moved to Haleiwa, Kym was home-based by Delta Airlines for a time in Hawaii and lived in Haleiwa where she continued to surf, race surfboards/paddleboards and paddle canoes.
Kym had an extremely outgoing personality and was known for her positive outlook on life and a big heart. She had lots of friends she cherished. If she walked into a room full of people, everyone knew she was present. As one of her friends commented "she would light up the room." Her motto: "Laugh, Love and Live".
Surviving Kym when she died were her Mom Lyda McKenzie, Dad Chris McKenzie; sisters: Trina McKenzie-Hill, Joani McKenzie, Ariel McKenzie and nieces and nephews.

There will be a private scattering of Kym's ashes
along with Lyda's ashes (Lyda died 4 months after Kym) in Haleiwa.