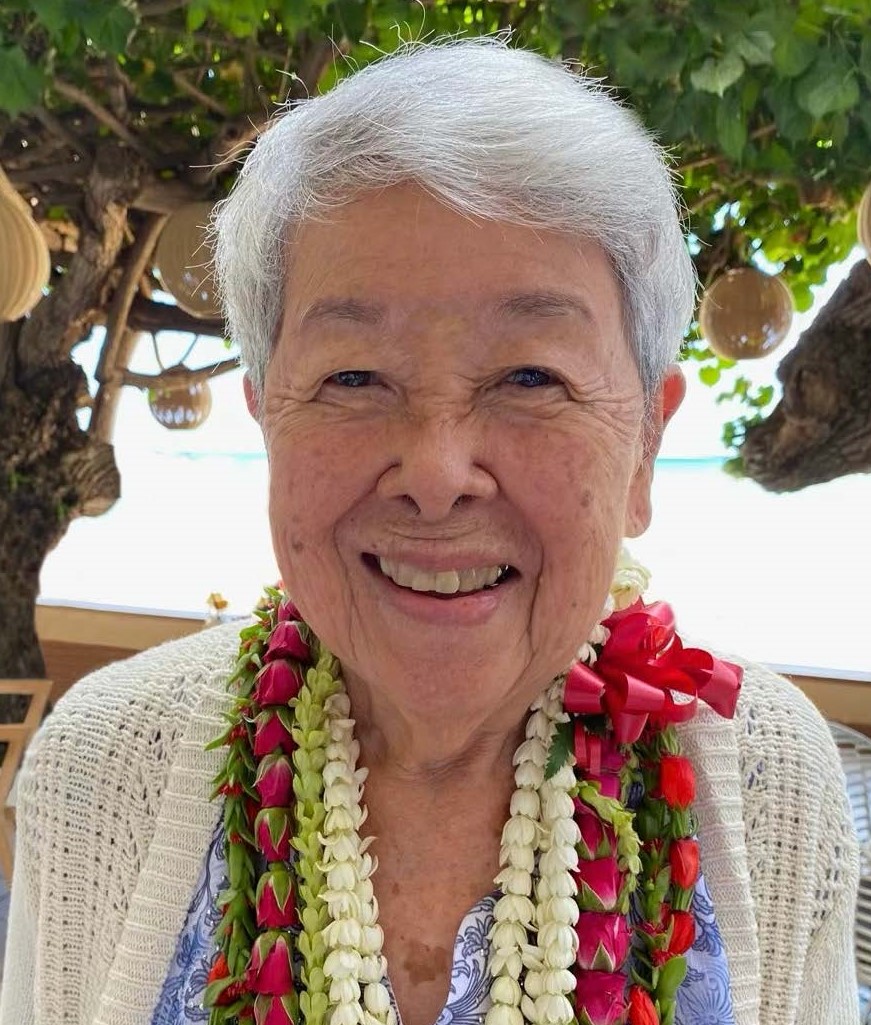 Lillian Uesugi was born and raised on Ewa Plantation where she was an active church and community member. She graduated from Roosevelt H.S. in 1949, attended UH Manoa, then ventured east to earn a BA from Goucher College. While earning her MA from Columbia Teachers College, she met her life's partner, Robert "Bob". Together, they shared 65 years of enduring love until Bob's passing in 2020.
Lillian was committed to service wherever her life's journey took her. As a Sunday school teacher and summer fun leader in Ewa, she found a love for teaching and devoted 38 years to educating young children. Serving as band booster president for her children's middle and high schools, she planned fundraisers, organized band trips, and decorated auditoriums for hundreds of students. After retiring, when not caring for their grandchildren, Lillian and Bob traveled the world as tour escorts, visiting all 7 continents and 77 countries, sharing their love of travel with others.
All who knew Lillian will remember her sparkling eyes, positive energy, and loving spirit. She put others before herself and modeled a life of generosity, with a "can-do" attitude that deeply touched those blessed to know her. She showered her family and friends with her many talents – making ginger lei, playing the piano, carrying on family traditions, gardening, cooking, sewing, baking, and bargain shopping. What Lillian and Bob enjoyed most was spending time and making memories with their extended ohana. Throughout her life's journey, she found peace and strength from her faith in God and in caring for her large, extended family.
She is survived by her four children: Ross (Yumiko), Barry (Carolyn), Robin (Ken) and Bruce (Katie); grandchildren: Maya, Hannah, Mari, Rachel, Emma, Bennett, Erin, Robin, Lillie; and sister, Carolyn (Lawrence) Okinaga. Private services held.