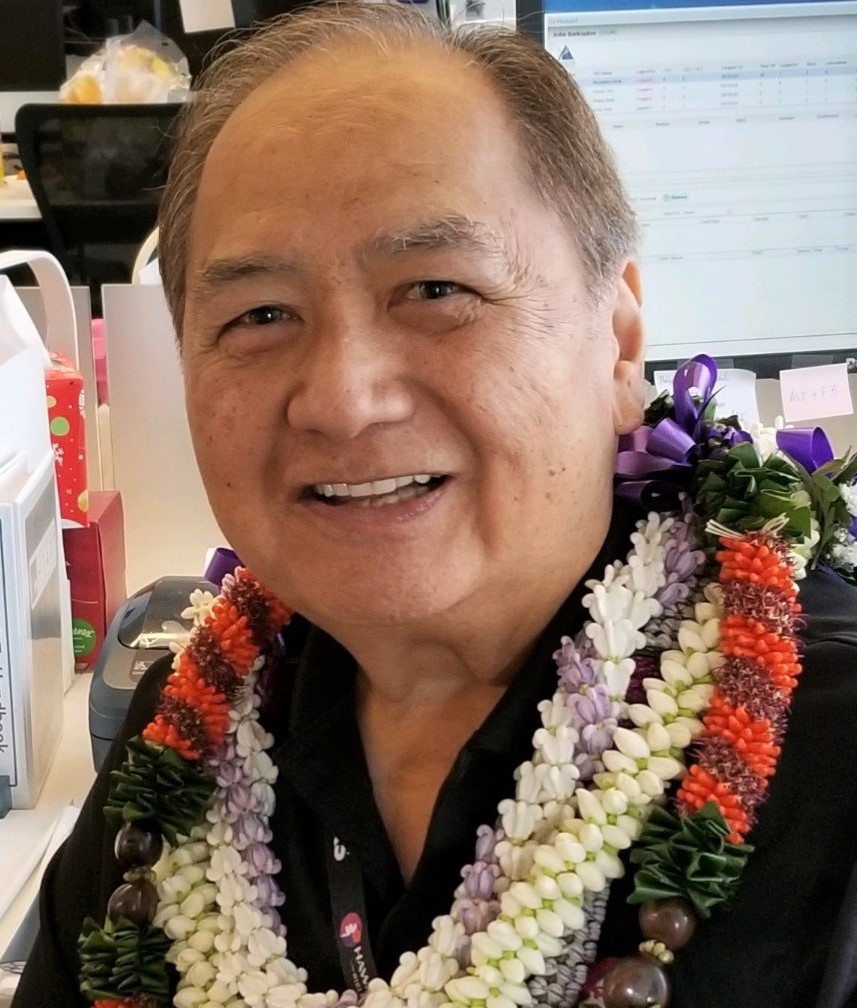 John Baricuatro passed away peacefully at home with his family by his side on August 4, 2020. He was 74 years old.
John worked for Hawaiian Airlines for 56 years and touched the lives of many. All were greeted by his signature, "And, How-Are You-Today?" He is survived by his wife of 54 years, Marion; his son Johnny B. & wife Debbey; four grandchildren: Kaimana, Lani, Kamaka & Ikaika; five great-grandchildren: Aleah, Kupa'a, Leilani, La'iku, Kala'i; brothers, Jedwin Baricuatro and Jason & wife Diane Baricuatro; sisters, Jana Kahaleana, and Juli-Ann Womack and many nieces and nephews.

A Celebration of Life Service will be held on Saturday,
August 6, 2022, at Mililani Memorial Park, Mauka Chapel.
Visitation: 9:00 a.m.; Memorial Service: 10:30 a.m.