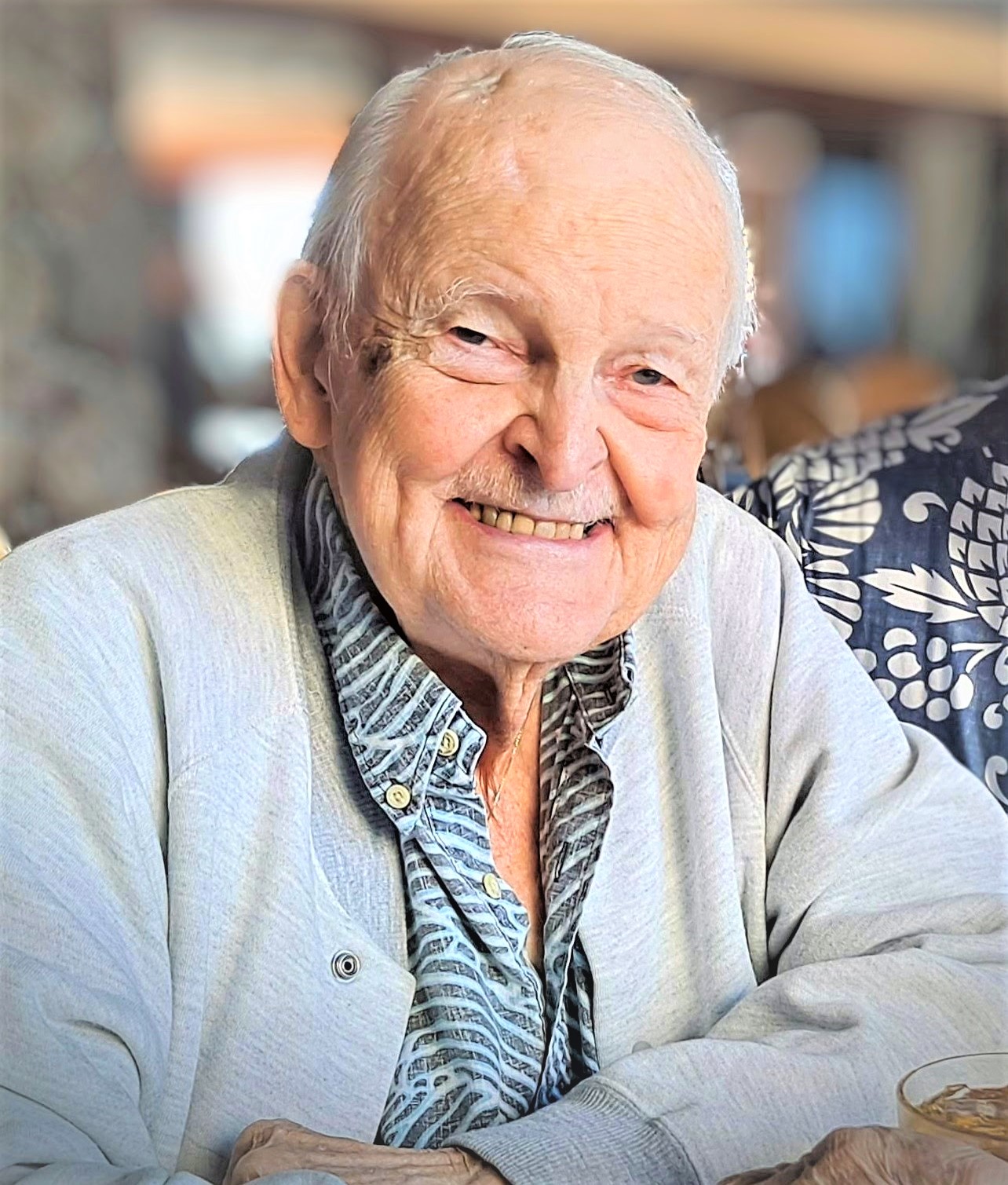 Robert Marshall Cool, 93, of Honolulu, passed away on March 12, 2023. He was born in Eugene, Oregon on December 7, 1929. After serving in the Air Force, Bob and his family moved to Hawaii in 1959, and settled in Kailua, Oahu. Bob then joined Bank of Hawaii, embarking on a career lasting 35 years.

In his lifetime, Bob played a mean trumpet, raised orchids, was active with the Aloha Shriners, enjoyed traveling, completed crossword puzzles (in ink), and presided masterfully over any barbecue grill. Bob was a long-time Kahala Nui resident and member of Oahu Country Club. His interactions with all people he encountered were consistently convivial and jovial. His genuine interest in people was understood and appreciated by all.

Whether you knew him as Bob, Dad, Papa, Uncle Bob, Big Papa, or Cooker Man, his love, intelligence, generosity, humor, friendliness, and down to earth personality were touchstones of his long life.

He is survived by a loving family that includes Lani Cool, Paul Cool and Betty Wood, Luana and Matthew Perry, Karen Waygood and Jim Gilson, Wesley, Ke'alohi, Haweo, and Kuha'o Perry, and Allison and Spencer Mitchell. He is predeceased by his wife, Barbara Jean Cool, and his step-daughter, Lisa Waygood.


A private family service is planned. Donations in Bob's memory
can be made to Aloha Shriners Patient Transportation Fund,
1611 Kewalo Street, #201, Honolulu, Hawaii 96822.

If you are so inclined, pour yourself a scotch and
make a toast in celebration of Bob's life.