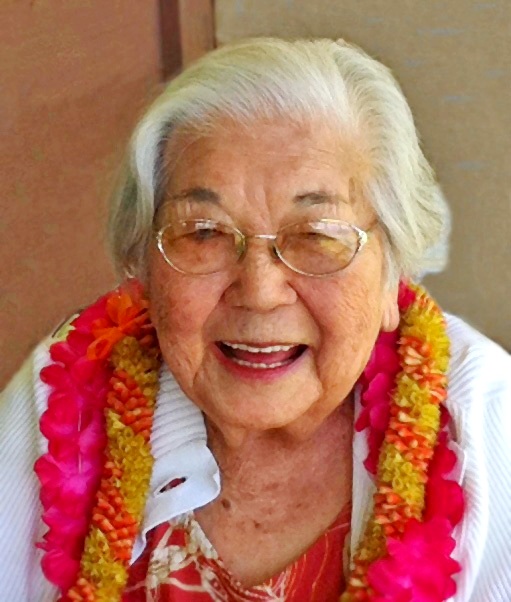 99, passed away on March 3, 2020. Born on August 22, 1920, she was a lifelong resident of Wahiawa and Mililani. Predeceased by her husband, Philip D.W. Hahn, she is survived by her 4 children: Patrick Hahn (Luwana Ah Quin), Warren Hahn (Nora), Jennifer Brill (Richard), and Laura Hahn; 5 grandchildren; and 16 great-grandchildren.
Her kindness and generosity knew no bounds. As many of her family and friends can attest to they were the recipients of her gifts of kim chee, chocolate chip cookies and fruit cake.
Some people don't know any other way of giving. They give with heart open and hands outstretched with love. Private services and burial were held on April 13, 2020.