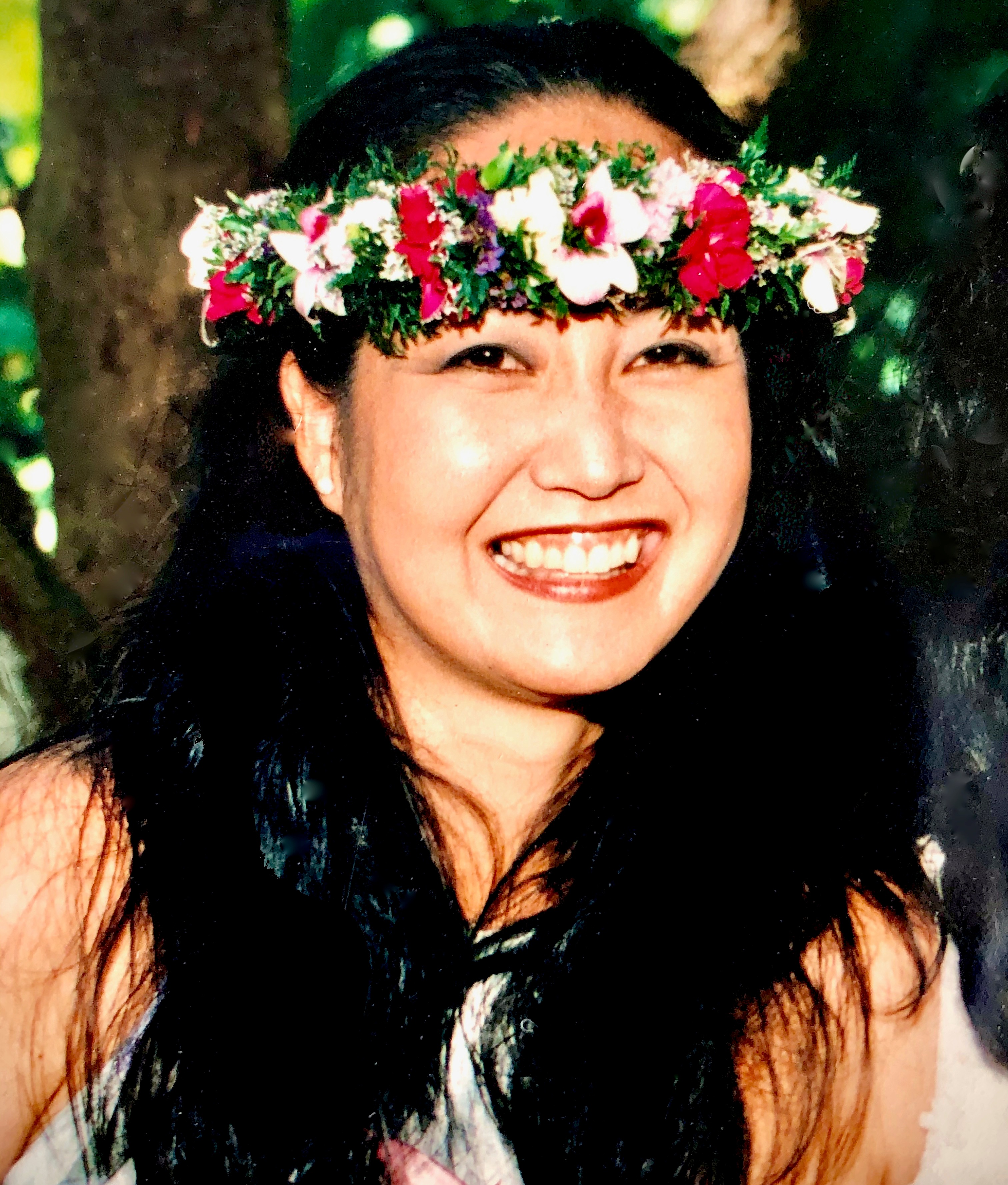 Lori Ohtani, age 61, of Honolulu, Hawaii, died September 1, 2020, from complications arising from lung cancer. Born in Honolulu, and a graduate of Maryknoll School, Lori was a Butoh dancer who earned acclaim from prominent Butoh masters, her fellow artists, and was a beloved sensei (teacher) to her many students.

As a child, Lori enjoyed summer art classes at the Honolulu Academy of Arts as well as learning to sew. Her later interests in fashion, particularly cutting edge trends in hair and make-up of the 1980s, led her to obtain a cosmetology license at Trendsetters, in Honolulu. She went on to become a stylist at some of the most popular local salons at the time, including Tsuki's, Paul Brown, and Hairscapes.

Returning to her passion for visual art, Lori obtained her Bachelor of Fine Arts at the University of Hawai'i at Manoa in 1985. While attending college, she took up modern and jazz dance classes, and finally, Butoh, a contemporary Japanese dance form, as taught by instructor Cheryl Flaharty. Struck by the intensity of Lori's stage presence and unique ability to blend the grotesque with beauty and humor, Flaharty quickly enlisted Lori for her Iona Pear Dance Theater company, where Lori became a principal dancer and later, assistant director.

In 1991, Lori was paired with fellow company member Dan Hermon in the Mythology of Angels. Though Lori was painfully shy initially, a gradual romance culminated in a marriage full of art and joyful dancing in 1994. That same year, Lori left Iona Pear to form Tangentz Performance Group, to create and perform her own Butoh productions. Lori poured her artistic abilities into every aspect of every performance, including in the design and construction of all sets and costumes.

As a solo artist, with her husband and co-performer Dan, and sometimes with other Tangentz company members, Lori taught and performed at numerous performing arts conferences and festivals in Hawai'i, in the continental US, Canada, and Japan. High points of her artistic career included a 1997 certificate of commendation acknowledging the power of Lori's solo performance at Terpsichore Theater in Tokyo. At the 2002 final performance at the studio of the late Butoh founder Tatsumi Hijikata, Lori was given the honor of performing alongside Hijikata's widow, Akiko Motofuji, and first-generation Butoh performer Hiroko Tamano.

Lori also brought several internationally acclaimed Butoh artists to Hawai'i to teach and perform; among them were masters Koichi and Hiroko Tamano, as well as Yumiko Yoshika and Katsura Kan. Following his performance with Lori in Honolulu in 2005, Kan remarked that Lori was the only artist who had ever threatened his status as the world's preeminent master of Butoh.

Other admirers of Lori's Butoh work included photographer Franco Salmoiraghi; the most famous photo from their many collaborations is titled "Angel of Choice." After several viewers of Lori's performances requested opportunities to learn Butoh from her, classes began at the Japanese Cultural Center of Hawai'i in the late 1990s. The classes continued until they were forced to end due to the Coronavirus pandemic in March 2020. Lori enjoyed teaching and was greatly loved by her students, many of them remaining in contact for years, even after relocating to distant places.

In addition to Butoh, Lori remained active in the visual arts with occasional group exhibitions in local venues over the years, and as a member of the Coalition of Japanese Women in Art. More informally, Lori continuously incorporated art into the interiors of her home and everyday life, combining her collection of pigs with her passion for abstract art, new wave and post-punk influences from the 1980s and '90s, and Japanese aesthetic traditions. Her yearly lunar new year cards, handmade and featuring whimsical pen and ink drawings, delighted all those on her extensive mailing list.

Colleagues and friends admired Lori's discipline and commitment to her art, quiet ability to organize and lead group collaborations, her warm sense of humor, and deep and generous compassion for all of her family, students, and anyone who crossed her path, even briefly.

She will be greatly missed.

Lori was preceded in death by her father, Ronald Ohtani, and is survived by her husband Dan Hermon, mother Martha, sisters Rhonda Trow, Beverly (Clifford) Omura, and Chris; brother Rodney (Lynn); brother-in-law Tom (Dede) Hermon; sister-in-law Jeanne (Carter) Mills; nieces Jennie Trow, Reiko (Jared) Ueki, Alyssa Chang, Mari Chang, and Lisa Turnbull; nephews Isaac (Jacie) Omura, Aaron Omura, Ethan Chang, Zach Trow, Jason (Hitomi) Mills, and Derek Hermon; grand-nieces Natalie Trow and Bailey Turnbull; and grand-nephews Noah Trow and Dylan Turnbull.

A memorial service is pending the end of public health restrictions on group gatherings. In the meantime, friends and all who may be interested in seeing and learning more about Lori Ohtani's thirty-year career as a performer and teacher of Butoh are invited to visit the Tangentz website at tangentz.net/loriohtani.html on October 31st.