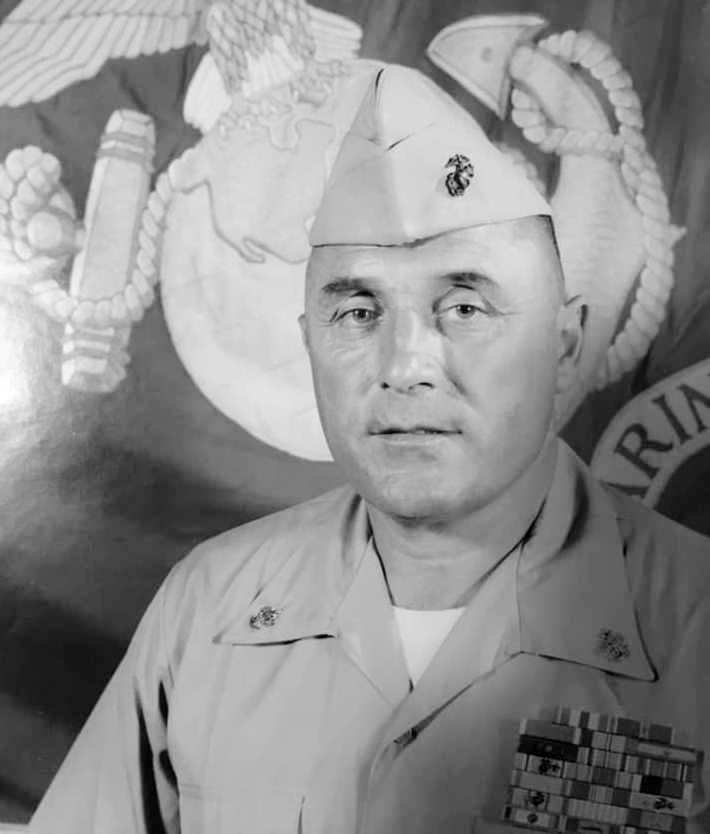 Warren "Lou" LeGarie passed away at age 95 on September 10, 2020, and will be forever missed by his family, friends and the U.S. Marines who he served with.

Born in Warwick, Rhode Island, Lou joined the U.S Navy as a Navy Corpsman at age 17 because he was too young to join the U.S. Marines and spent 29 of his 30 years in service fighting alongside his Marines. He fought in WWII, China, Korea and Vietnam and was awarded the Silver Star, the Bronze Star with Combat V, the Navy Commendation with Combat V, Purple Heart with star, the Cross of Gallantry with Silver and Gold stars, the Republic of Korean War Service Medal, the Presidential Unit Citation with 5 stars and 19 service ribbons and the Navy League Award.

His last tour was at Kaneohe MCAS (KMCAS) during which he volunteered as a trainer for the Kailua High School football team. Retiring from a long and decorated service in 1972 and still wearing a Marine Corps uniform, worked 20 years with the KMCAS Club Systems, receiving the Roy C. Olson Memorial Award naming him the best club manager in all four services.

He is survived by his wife Hiroko, his children Warren LeGarie, Ann ODonnell, and Shana Arivett, and brother Leo LeGarie.