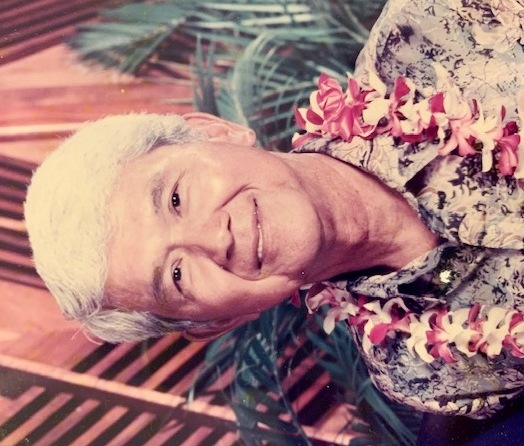 Age 84, passed away on 9/19/2020 in the comfort of his home and with family. He is survived by wife Gladys "Mitch" Watanabe, son Stacy, daughters Lori (Jeff) Lindman and Jojo (Shin) Domen, and five grandchildren Sean, Emma, Brock, McKayla and Noah.

Kiku was born the youngest of five boys to Waipahu tofu maker Ushimatsu and Ishi Watanabe. He had fond memories growing up with his Waipahu gang, became a Christian in his youth, and scored his first job at Arakawa Store after being caught driving the company truck without permission or driver's license. After graduating from Waipahu High, he joined the Army, discovered his talent in mechanics and later obtained his A&P certificate from Northrop Aeronautical Institute. His 36 year career as an Aloha Airlines aircraft mechanic brought him tremendous satisfaction and lifelong friends.

Dad was a strict and fun-loving grandpa with interesting stories and life lessons to share. He also had an excellent memory reciting poetry, spouting German phrases and recognizing each family member up until the very end.

Dad and mom celebrated their 57th wedding anniversary this year and enjoyed one final trip to Vegas last Fall when their eldest grandson turned 21.

We are grateful that Dad passed peacefully before his cancer became too painful. He is now with Jesus enjoying warm toes no longer numb, can breathe deeply and sing out loud his favorite Japanese and Bobby Darin songs, and can once again enjoy the simple routines of tending to his yard and tinkering on projects.

Given the current state of the islands and knowing Dad would say "macht nichts" (don't sweat the small stuff), we have chosen to mourn privately. Kiku will be interred at Hawaii State Veterans Cemetery Columbarium.