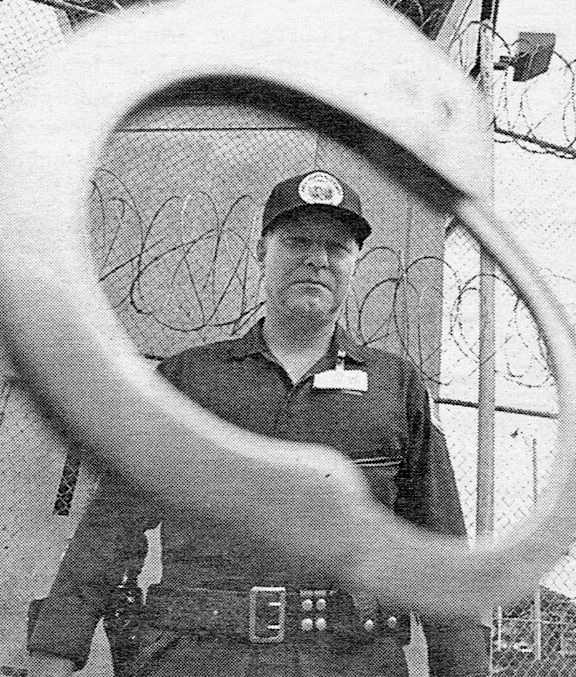 A soul with a beautiful heart and mind. A beloved husband and friend. He was a man of his word, kind, fair and giving. Embraced and cuddled by his wife Carolina, his difficult fight with
cancer was their enduring committed battle together. A courageous fight that ended on August 9, 2020. Dana was 69. A true brave heart that bore the marks of the fighting spirit of the courageous Clan Gunn of the highlands of Scotland. AS blue as his eyes Dana wore his "blue uniform" with fairness as an OCCC Adult Corrections Officer, shoulder to shoulder with ACO comrades for 30 years. Inmates who knew him said "ACO Gunn was firm and fair"...

Dana will always be loved and will remain in wife Carolina's heart forever...He is survived by nephews Elliot Gunn, Joe Koenig, Matt Dixon, niece Danielle Koenig, half siblings Charmaine Fritz and Robert Stevens and others. He will be greatly missed and will remain in the hearts of those who knew him and deeply cared for him. Predeceased by parents Robert and Gladys Gunn, sisters Robin Gunn and Marilee Ham, half siblings Wade Stringham and Myrna Nelson.

The love thoughts, prayers and encouragements extended to Dana and Carolina by their families, many friends, neighbors and various faith communities will not be forgotten. The family will remain grateful for the great care and compassion provided to Dana by a wide spectrum of health care professionals, nurses and nurse aides. With special mention to saintly home care giver Digna Villanueva, nurse aide, Queen's Medical Center East.

FUNERAL RITE will be held at Our Lady of Perpetual Help Church, Ewa Beach on Saturday, October 17, 2020 at 11:00 am. Safety protocols will be observed. Burial at sea will be at a later date.