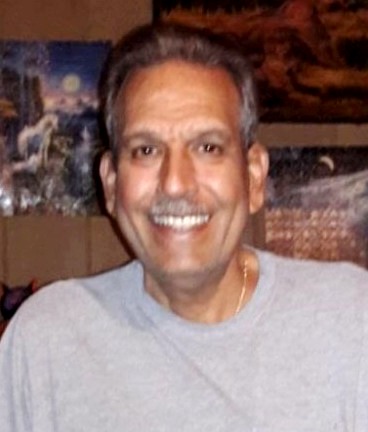 60, passed away on May 23, 2020, in Waipahu. He was born on July 26, 1959, in Honolulu. He graduated from Aiea High School, class of 1977, and joined the US Army soon after. He was last employed by the Kamehameha Schools Kapalama Campus, Support Services Division.

Eddie's greatest passion was his overwhelming love for his family. He was happiest when he went fishing with family, even if it always meant having to help his sisters and nieces with preparing their fishing gear correctly. He had the greatest patience, and never complained. We will miss his quiet and gentle soul, and his unwavering support for his family.

He was predeceased by his father, Edward F. Miranda, Jr. He is survived by his beloved mom, Halawe "Holly" and step- father, Carl Bohreer of Kapolei; loving sisters and brother, Raynell (Michael) Abut of Nevada; Nazha (Stanforde) Sagum of Nevada; Michael (Karen) Miranda, of Illinois; and his paternal aunt, Margaret Eckman, of Waipahu, who lovingly cared for him; and his many cousins, nieces, and nephews.

Eddie's sincere love for God helps to ease the pain and emptiness we feel so deeply by his passing. We are truly blessed knowing that he is celebrating much joy in Heaven at the side of our Lord and Savior, Jesus Christ. Although we miss him so very much, he will always be in our hearts and thoughts forever.

It was Eddie's wish to donate his remains to the John A. Burns School of Medicine. Private services are pending.