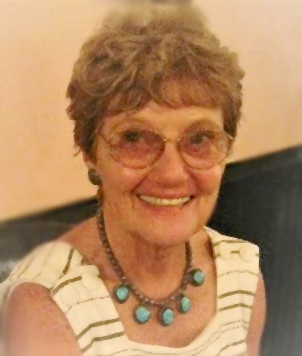 Age 87, passed away peacefully at home, surrounded by family on Wednesday, October 7, 2020. She was born in Ottumwa, Iowa on May 19, 1933 to Arthur and Opal (Elliott) Tyler. Jeanne married the love of her life, Robert Koren Nelson, on June 7, 1953 and together they embarked on the adventures of life. After 12 years of raising their family in Iowa they moved to Hawaii. Hawaii captured their hearts and they made the 50th state their home.

Jeanne had many passions; teaching, learning, service to community, travel, music, golf, dance, swimming, throwing parties and most of all, family. Sparking the joy of learning in others was one of her many gifts. As a mathematics teacher at The Kamehameha Schools, Jeanne received many commendations including the Presidential Award for Excellence in teaching. She was instrumental in starting Mu Alpha Theta at Kamehameha, taking students to mainland conventions for years and twice chairing the convention in Hawaii. Whatever caught her eye, she was all-in; be it serving on the Vestry at church, singing in the choir, leading the effort for a dog park in Hawaii Kai, dancing with her Halau or supporting music and theater. Bob and Jeanne loved to travel and were able to enjoy many trips to the mainland, Europe, South America, Australia and New Zealand. Planning travel was half the fun and her well researched itineraries were epic. Most of all, Jeanne was a 'gatherer of people'. She was always planning the next event, from a picnic at the beach to large holiday dinners. Jeanne was happiest when surrounded by her family and friends and there was always room at the table for everyone.

Jeanne is survived by her loving husband, Robert Koren Nelson, her 5 children, Shelaine (Richard) Monkiewicz, Kirsten (Ricardo) Anderson, Terri (Paul) Clark, Michael (Kendra) Nelson and Robert Nelson, Jr; her 11 grandchildren, Ikaika (Pierina) Anderson, Sasha (Nico) Perez-Garreaud, Lauren Monkiewicz, Lindsey Monkiewicz, Jenna Nelson, Jordan Nelson, Rylee Clark, Chad (Paul) Burros Clark, Kara Clark, Olin Nelson and Dominic Nelson and 7 great- grandchildren Kekoa Anderson, Keone Anderson, Nova Perez-Garreaud, Dallas Derring, Layanna Hicks, Emerson Clark, Tiberius Clark and her dear sister, Joan Logan, with whom she shared a special sister bond. There was plenty of laughter whenever they were together. Jeanne will be greatly missed by her family, a multitude of friends and her many students. A Memorial Service will be held at The Church of the Holy Nativity in Hawaii at a later date when we can all be together and celebrate Jeanne's life.